http://www.freepressjournal.in/business/dairy-will-be-a-key-player-in-the-rural-income-growth-story/1013018
NDDB's crucial role in the dairy development saga in India
Feb 04, 2017 07:00 am
The recently announced Budget 2017 has brought agriculture and dairy farming into the limelight once again. In India, dairy farming is associated with two names – AMUL (promoted by the Gujarat Milk Marketing Federation or GCMMF) and NDDB (National Dairy Development Board), the apex body for the promotion of dairy farming and milk cooperatives in India.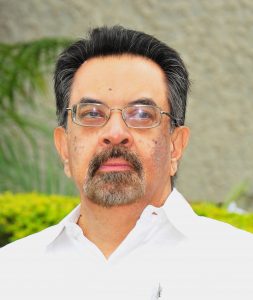 On the backdrop of the Budget 2017-18, the chairman of NDDB, Dilip Rath, elaborates NDDB's plan in the sector. Born in 1954, Rath did his Masters in Economics from the Jawaharlal Nehru University (JNU). Later, he went on to do M.Sc. in Economics from the London School of Economics.
He joined the Indian Administrative Service (IAS) in 1979. During his career, he was Joint Secretary in the Central Government's department of animal husbandry, dairying and fisheries. He then became chairman of the Delhi Milk Scheme's Management Committee.
He became the managing director of NDDB in December 2011 after retiring from the IAS and recently became its chairman.Rath agreed to speak with RN Bhaskar of FPJ and given below are edited excerpts.

The budget makes the largest ever allocation for the agriculture sector.  It also makes huge allocations for the milk and dairy sector.  Could we have your comments on these developments?
There is synergy between agriculture and dairy. The growth in agriculture and allied sector was 2.6 per cent during last two years where as milk production has been growing at about 6.3 per cent during the same period. The dairy sector – one of the major components of agriculture and allied sector — contributes around 20 per cent of value of output.
It was mentioned in the budget that agriculture and allied sector is expected to grow at 4.1 per cent in 2017-18. In order to achieve this growth, the contribution from dairying also needs to be enhanced in proportion to the proposed allocation for the sector and hence the increased allocation for dairy sector is required.
In his budget speech, the Finance Minister mentioned that "a large number of milk processing units set up under the Operation Flood Programme have since become old and obsolete", needs substantial investments in modernising the dairy infrastructure. The fund allocated for dairy processing infrastructure would help support the high growth registered in milk production recently.
In addition, the allocation for dairy development under the head 'White Revolution' has increased by about 25 per cent to about Rs 1,634 crore as compared to last year, which includes schemes like National Dairy Plan, Dairy Entrepreneurship Development, Rashtriya Gokul Mission, etc.
The milk industry is crucial for Uttar Pradesh for two reasons.  First, it is the largest milk producing state in India.  Second, it also has a huge number of impoverished farmers, and milk as a supplemental income will be most welcome. What is NDDB is doing for this state, and what more is being planned?
In Uttar Pradesh, the dairy cooperatives are relatively weak and organised private dairies are strong. To help provide [small and medium] milk producers gain access to the market through an institution owned and controlled by them, a producer company has been promoted by NDDB's wholly owned subsidiary. Further, AMUL is also operating in UP and also providing access to these milk producers by setting up dairies and milk collection network on similar lines. Since a major portion of surplus volume of milk is still handled by unorganised sector, much more needs to be done to increase the share of organised sector.
To strengthen the dairy cooperatives in Uttar Pradesh, there was a need for concrete plan for revival of Pradeshik Cooperative Dairy Federation (PCDF).  NDDB has helped PCDF in preparing a comprehensive roadmap for restructuring of cooperative system which includes study of dairy plants, cooperative governance, capacity building and formulating strategies to bring back the producers under the cooperative fold.
The PCDF has also prepared a proposal for strengthening of existing dairy infrastructure and creation of new facilities for milk processing and establishing quality control labs.  The Indian Dairy Machinery Company (IDMC), NDDB's subsidiary has taken up these projects on turnkey basis. It is envisaged that with emerging modernisation and creation of additional dairy infrastructure in the State, more milk producers are expected to engage themselves in dairy business.
Under National Dairy Plan Phase I (NDP I), as many as 24 sub-project plans have been approved with an outlay of Rs 171 crore for various dairy development activities. In addition to dairy cooperatives in the State, Saahaj Milk Producers' Company with the assistance received under NDP I is procuring about 6.1lakh kg of milk daily from about 2,900 villages.
What are NDDB's plans for Maharashtra, considering that this large state has an agricultural GSDP of just 7 per cent? 
In comparison to other parts of the State, Vidarbha and Marathwada regions are less developed in many areas including infrastructure. Dairying is recognised as an effective tool for social and economic development. Anecdotal evidence across India suggests that dairying is a better insurance for livelihood security in the drought prone regions. A planned intervention in dairy sector in these regions will help in improving the overall livelihood of rural farmers.
It is therefore proposed to implement a region specific dairy development strategy through a focussed approach. The proposed project aims at making dairying a source of sustainable livelihood option by improving the productivity of milch animals through scientific breeding activities and establishing effective milk producers' institutions for milk collection, processing and marketing in a fair and transparent manner.
The project is proposed to be implemented in 3,000 villages in Vidarbha and Marathwada regions with a target to procure 2 lakh litres per day by the end of the third year. This would be undertaken by productivity enhancement services like doorstep delivery of artificial insemination (AI), Ration Balancing Advisory and animal health along with setting-up of milk producer institutions in the villages for milk collection.
In a short period of time, since its operationalisation in October 2016, over 360 villages have already been covered in milk collection system with a total procurement of 25,000 litres per day.
It is expected that desired results would be achieved through convergence of above activities. While a subsidiary of NDDB has started milk procurement operations in the region, Government of Maharashtra will be taking up activities like AI delivery, animal health services and fodder development.
Under the project, knowledge transfer activities will particularly benefit many, especially marginal and small farmers. While the project will provide sustainable livelihood option to milk producers, it is expected to generate direct and indirect employment for rural youths.
In addition, under NDP I, as many as 36 sub-project plans in the areas of fodder development, milk collection, ration balancing, strengthening of semen stations, bull production, etc. have been approved with a total outlay of Rs 127 crore covering the entire State, which would benefit Vidarbha and Marathwada regions also.
On one hand, East India and North East India is blessed with water and fodder, on other hand there is malnutrition and poverty to a great extent. What is done to improve conditions there?
Dairying as an economic activity has not penetrated uniformly across all the potential areas of the country. The current status of dairy sector suggests that while some regions in the country like western and southern have been successful in harnessing benefits of dairy development, the eastern part of the country  has lagged in matching up the pace of growth of dairy development despite having fodder and water resources.
In order to improve the dairy development condition in these regions, NDP I is already being implemented in the states of Bihar, Chhattisgarh, Jharkhand, Odisha and West Bengal. Till date, 61 sub-projects with a total outlay of Rs 125 crore have been approved.
Moreover, the Jharkhand Milk Federation (JMF) is managed by NDDB since 2014.  Currently, it procures 76,000 litres of milk per day from 1,200 villages. It is expected to cover about 4,600 villages in next 3 years. This will have a significant impact on the income of the milk producers and their livelihood in the State.
In Assam, the management of West Assam Milk Union (WAMUL) popularly known as 'Purabi dairy' was handed over to NDDB in May 2008. At present, WAMUL procures 21,000 litres per day from 200 villages in four districts of Kamrup, Marigaon, Nagaon and Barpeta.
The Assam Government proposed to take up a project titled 'Assam Agribusiness and Rural Transformation Project (APART)'. The proposed project would support, value addition in the production and post-harvest segments of selected agriculture value-chains including dairy in 13 districts. The Assam government has designated WAMUL for implementation of dairy development activities under APART for a period of seven years (2017 to 2024). Under APART, it will be carrying out animal breeding and dairy development activities for formal/ organised dairy sector in the State.
NDDB has also signed a MoU with Arunachal Pradesh Government for helping dairy development in the state. NDDB will provide all technical support in the areas of productivity enhancement, establishment of fair and transparent milk procurement system, capacity building of stakeholders and dairy infrastructure. NDDB will also formulate a five-year comprehensive dairy development plan for the state. A team from NDDB will visit the State soon to undertake a study in this regard.
Which are the other areas that NDDB is looking at? 
In addition to strengthening of processing infrastructure of dairy cooperatives, efforts are being made simultaneously to expand the coverage of cooperatives by including other dairy potential villages. NDP I is being implemented in 18 major milk producing states providing full support to the dairy cooperatives.
One of the major challenges in India is to improve the productivity of large low productive indigenous milch animals. This can only be possible through interventions in animal breeding and feeding practices. Under NDP I, High Genetic Merit Bull production programme have been taken up, which will help in production of quality semen doses for use in Artificial Insemination (AI). All 'A' and 'B' graded semen stations in India are being strengthened to meet future demand for frozen semen doses (about 100 million doses). To reap the benefit of NDP I, focus has to be on improving the quality of AI services delivered by various AI service delivery agencies in the country.
NDDB proposes to use technology to support dairy development, which will include embryo transfer and genomic selection.
NDDB started using embryo transfer technology in 1986 and established for the first time in the country an embryo transfer laboratory at Sabarmati Ashram Gaushala (SAG), Bidaj, Gujarat. Using this technology, till date, around 12,300 viable embryos have been produced. Of these, around 700 embryos are of indigenous cattle breeds from which around 80 calves have been born. Besides these, around 3,000 embryos of buffalo breeds have also been produced. Using this technology, bulls of various indigenous cattle and buffalo breeds have been produced which are being used for semen production.
Genomic selection once standardised is a quick and cost-effective method for selection of breeding bulls and bull mothers. This method is now being used the world over in dairy cattle breeding. NDDB has already started collecting DNA material from performance recorded animals. These DNA samples will be used for identifying Single Nucleotide Polymorphism (SNPs) useful for genomic selection of the indigenous breeds of cattle and buffaloes and crossbred cattle. A MoU has been signed with Aarhus University, Denmark to build capacity of officers in this area.
Then there is an issue of animal nutrition. To improve the animal feeding practices, a Ration Balancing Programme is being implemented. Fodder production and conservation technologies are also being promoted under NDP I. New sources of green fodder as well as other practices like crop residue management are proposed to be used to help farmers manage feeding of their animals.
Animal health is another area where efforts are likely to be intensified.
The scourge of mastitis severely impacts the profits of the dairy farmer. NDDB has been propagating a farmer friendly control model focusing on detection and control of sub-clinical mastitis (SCM), which usually goes undetected by the farmer, but causes ~70 per cent of mastitis related losses by the way of reduction in milk production. These SCM cases may later on mature to the clinical and chronic forms.
Once SCM positive animals are identified in the field, cheap, easily executable and highly-effective solutions are provided to the farmer which helps in reducing the production losses and decreasing the clinical and chronic mastitis cases in his/her homestead.
In this model, ethno-veterinary medicine is also being promoted as a cost-effective, simple and sustainable solution for the farmer to manage clinical and chronic forms of mastitis. To a great extent, this will address issues related to antibiotic residues in milk and antimicrobial resistance in general.
There are many other measures that NDDB is looking at to ensure the health and productivity of cattle.
Brucellosis in animals is a concern in most parts of the country. It is also a zoonosis that is underreported in India. NDDB has been propagating a holistic approach to brucellosis control which includes a plethora of activities over and above vaccination of female calves that would help contain the spread of infection. This also embraces the one health concept of connecting the disease in animals with the occurrence in humans that will provide a more plausible reason for the farmers to willingly participate in controlling the disease in animals. Linkages with medical practitioners are also created which in turn increase the diagnosis and thereby cure rates of the disease in humans, since it requires specific treatment regimens.
The productivity of the farmer per se with regard to his working capacity due to human brucellosis is also addressed, which reduces the indirect losses related to the disease.
Of late, animal welfare is one of the areas that have been receiving the focus which it rightly deserves. While there are many components in dairying related to housing, flooring, disease control, feeding, management etc. that encompass animal comfort per se, one aspect that stands out is hoof management.
Hoof management has not been given its due importance in dairying in our country and is also not recognised by the farmer as an essential requirement to combat many other conditions like mastitis and metritis that is sparked off from hoof diseases. NDDB is facilitating the training of veterinarians for creating expertise on hoof management to mitigate the hoof and related problems very commonly encountered in tethered, stall fed animals.
Comments can be posted to RNB@asiaconverge.com