Diamonds
Surat diamond industry faces labour issues
The past few weeks have seen reports of job losses in the diamond industry, including Surat which is supposed to be the global processing headquarters of the industry. Diamond Workers Union is among those associated with the industry and focused on worker welfare. Bhavesh Tank, Gujarat vice-president, and having work experience of more than a decade in the industry, shares his views on the topic.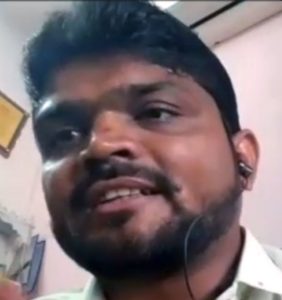 News is regularly coming that Surat diamond trade is seeing slow down and people are losing jobs, by hundreds and thousands. Can you provide details?
Please see the related video at https://youtu.be/vyaJQoJJcsk
The news is true – there have been job losses in diamond trade throughout Gujarat, and in Surat I can say 20000 workers have lost their jobs. The diamond trade has economic relevance for 30 lakh workers throughout Gujarat. Ine Surat itself roughly right lakh workers are employed by the trade.
The normal trend in many or most small diamond companies tends towards overproduction. Then in case of bad market conditions, they cut back operations and workers lose jobs. Leading companies on the other hand are disciplined and take at study levels of production throughout good and bad market conditions.
From the worker's viewpoint, how has the situation changed compared to what it was 10 years ago?
Related video at https://youtu.be/HHxa1kllveU
If you look from a worker's viewpoint, incomes have not kept pace with inflation over the last 20 years. When in 2008 there was a global crisis, there was no relief plan in sight – either from the government or from the industry.
From the social viewpoint, being a diamond industry worker is not the good status that is used to be. In fact, compared to 10 years ago it is difficult to get marriage proposals. The immediate question is – as a diamond industry worker you will have a career for 20 years but what beyond that? There is loss of social weightage, there is loss of confidence.
Before 2012 we would see 20,000 to 30,000 new people joining the industry every year. Today this figure is barely between 5,000 to 10,000.
It is true that some companies are genuinely sort of workers to complete their production planning, but those would be maybe 20%. Among the remaining companies, a large proportion get new workers to replace old workers and does save expenses for the same work. This essentially means they do not care for experience or loyalty.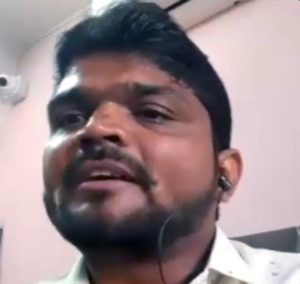 Which are the large markets where normal business has been impacted and why?
Related video at https://youtu.be/HZLDC8yLIPU
The ongoing war of Russia and Ukraine has been a big factor which has impacted markets in many ways. You are aware that Russia supplies around one third of rough diamonds and that is currently constrained. Secondly, large buyers, who have chain stores in markets like the USA, are right now refusing to buy diamonds which have originated in Russia. This is directly because they oppose the Russian side in the conflict. So that is in itself another hit to normal sales. The effect of Corona still lingering in many ways. You must understand that we are dependent on the world economy for our business. Production of Indian companies cannot be absorbed by Indian buyers. During and after Christmas, there has been a drop in consumer buying and this is affecting the Indian trade.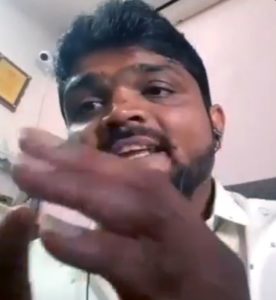 Has the trade faced difficult times earlier and how did a solution come about then?
Related video at https://youtu.be/TQlEc9u4ozk
There have been difficult situations in the past. In 2008, there was a global slowdown, which impacted thediamond industry too. The RBI put together a task force with members from different strata of society. This task force submitted its report with recommendations which concluded that small businesses including the diamond sector should be supported.
Another good initiative was the Ratnadeep Kaushalya Yojana specifically implemented in Gujarat, under the aegis of the then Chief Minister Narendra Modi. These were genuinely helpful, and more are needed like this.
At company level 2 much can be done including a change in mindset. Today it is seen often that a worker, who has had 15-20 years stint at a company, does not get his gratuity easily. He often has to take research to Labour Commission or courts. The worker was think that his future is secure, and that would be the companies' responsibility.
In this situation, can the lab-grown diamonds segment support workers by job creation?
Related video at https://youtu.be/98UI19iVzfY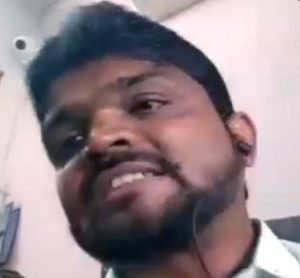 Lab-grown diamonds today has provided support to workers by generating 10-15% extra jobs. This is a definite plus point, because otherwise the workers would have been worse off. Our Association has been telling companies, who have traditionally been in earth-mined diamonds, to work with lab-grown diamonds too. We request them not to leave workers on the road. And there is definitely an international demand for lab-grown diamonds. All we want is peace and progress, and to keep everybody together.
The full video of this interview can be viewed at https://youtu.be/YZAqpZck-0E
Comments can be posted to RNB@asiaconverge.com