DON'T MISS
https://www.freepressjournal.in/mumbai/kanjurmarg-metro-shed-mmrdas-fight-for-the-future-of-mumbai-and-india Get MMRDA's metro lines rolling in Mumbai RN Bhaskar  - March 10, 2021 Within the next one week, the courts will decide whether Mumbai deserves the...
LATEST NEWS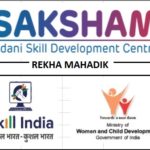 Rekha Mahadik says," I am thankful Saksham in helping me find myself again." Rekha Mahadik, a Std. 12 commerce passed student, decided to quit studies...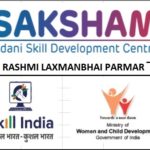 Rashmi participated in all the activities at ASDC. Rashmi lives at Nava Vadaj with her parents. Her father is a Tempo driver and mother works...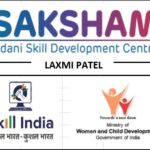 Today Laxmi has become a responsible daughter of the family. Laxmi Patel is a 21-year-old employee of G.K. General Hospital. She confidently handles an OPD...
POPULAR ARTICLES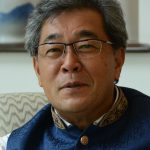 https://www.freepressjournal.in/interviews/new-consul-general-of-japan-in-mumbai-michio-harada-india-japan-relations-have-strengthened-expanded-to-a-new-level By Jescilia Karayamparambil and RN Bhaskar -- July 29, 2019, Japanese business establishments in India stands at 5,102 (once again a 5 per cent growth)....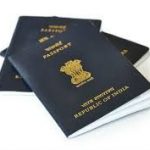 https://www.moneycontrol.com/news/business/economy/comment-restore-the-primacy-of-passport-for-citizens-and-introduce-work-permits-for-foreigners-in-india-2537423.html Aadhaar cannot replace the passport as the principal identification document The passport is the highest level of identification in India, so high that its importance...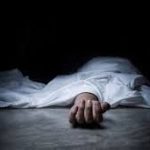 https://www.freepressjournal.in/analysis/the-missing-dead-series-part-ii-why-are-states-under-reporting-deaths-not-just-covid-19-deaths The entire series can be found at http://www.asiaconverge.com/2021/06/missing-dead-series/ The missing dead series – Part II Why are states under-reporting deaths, not just Covid deaths? RN Bhaskar States under-reporting...
LATEST REVIEWS
When banking jeopardises depositors' interests —Feb 11, 2016 12:26 am http://www.freepressjournal.in/when-banking-becomes-a-nightmare-rn-bhaskar/777519 Expect public sector banks (PSBs) to come under increasing pressure in the coming two years....
Crony capitalism has left public sector banks weak. Depositors'interests have been jeopaqrdised.