---
---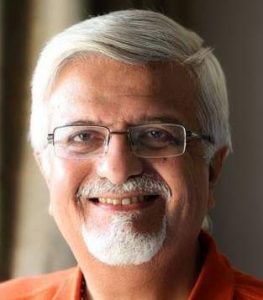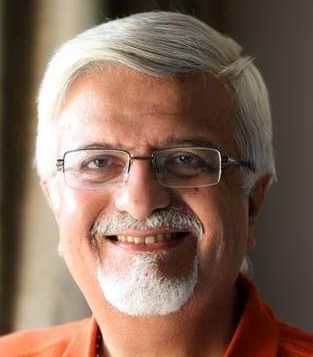 MARKET PERSPECTIVE
By J Mulraj
Jan 10- 16, 2021
An Empire in Decline
Picture Source: www.deviantart.com
We are entering into a phase in which the American Empire is in decline and China is emerging as a dominant world power. Several big tech social media, Big Tech,  sites have deplatformed  (denied access to) President Donald Trump including Twitter, Google, Facebook and others. In a twist of irony, Chinese leader Xi Jinping has apparently deplatformed Jack Ma, the founder of Alibaba, a Big Tech site, and Ant Group (who's $ 37 billion IPO, the world's largest, was also derailed by the Chinese authorities).
Benjamin Franklin issued an ominous warning  "Whoever would overthrow the liberty of a nation must begin by subduing the freeness of speech". This appears to be happening today.
The clout acquired by Big Tech is amazing. It has allowed Amazon, by removing access to its web server, to deplatform Parler, a competing platform to Twitter, thereby denying Trump a digital voice to reach his constituency of 75 m. of his voters.
It is resulting in new terms of service introduced by WhatsApp, a communication platform used by some 400 m (million). Indians, which once stated it would not permit consumer data to be shared, but is now seeking to do so, with Facebook, after being acquired by it. Interestingly, as per  this report by Vion, this sharing of data applies only to India, but not to Europe! As stated by Vion, this is because European Governments have laws to defend individual privacy, and has succeded in fining social media (Facebook was fined $ 122 m. by EU).
Unfortunately our policy makers have not read Bill Gates' book 'Business @ the speed of thought' and are awfully slow in moving with the times, and largely unmindful of protecting individual privacy. Hence WhatsApp can attempt to deplatform its largest market, 400 m. users, who are reluctant to move to alternative platforms like Signal or Telegram, because of the 'network effect', or its larger user base.
Incoming President Biden had, prior to the elections, vowed to heal America, a deeply divided society, with 75 m. voting for Trump, and 80 m. for Biden. The impeachment of a person 75 m. voted for would not heal the shredded fabric of society and would thus be an additional work burden on the incoming president who has to deal with the continuing Covid menace, the vaccine distribution, rebuilding the economy, reducing the unemployment, and the ever constant threat of a belligerent China.
One of the ways to stanch China's increasing cloud is to stem its access to American capital. Trump has put bans on American institutional investors from investing in several Chinese companies linked to the CPC, including, last week, CNOOC (China National Offshore Oil Corporation). Wall Street firms invest where they feel they would get returns,  not always geopolitically aligned, and would thus be opposing the attempt. We need to see what President Biden would do.
Biden is expected to have a less hardline policy towards China. As per this report in WSJ, American institutional investors will not be barred from investing in Alibaba, Tencent, Baidu and others. They will continue to get American capital.
Yet, 5 days before the WSJ article mentioned above, the International Business Times article stated CCP is set to nationalise Alibaba and the Ant group! So are US institutional investors going to buy stock in a company likely to be nationalised?
China has been seeking to de-dollarise its economy. It has made agreements with other countries, such as Russia and Iran, to price the oil bought by them in Renminbi, instead of US $, thereby reducing the demand for the $. Last week China announced plans to introduce, on a trial basis, its digital currency, the e-RMB. Should its popularity improve, and it becomes more acceptable, China's move towards de-dollarisation would gain speed. In this it would be aided by America's decline, especially if the latter pursues its populist agenda and prints more money for accomplishing it.
Last week the BSE sensex was flat,  gaining 272 points to end at 49,034. The market is expecting Biden to allow more quantitative easing to pursue his policies. Yet, caution ought to be exercised, for he has to weigh in other factors such as the retention of the US $ as a globally accepted currency, without which such quantitative easing wouldn't be entirely possible.
America's path to rebuilding its economy and harmonising its populace, is unclear. Both parties have differing options, and communication between them has been hampered. This brings to mind lyrics of Jennifer Hudson's song, Golden Slumbers: 'Once there was a way, to get back homeward, Once there was a way, to get back home, Sleep pretty darling do not cry, and I will sing you a lullaby'.
Right now, that way is not clear. Biden's priority should be to make it.
KEYWORDS:
Comments can be posted to RNB@asiaconverge.com