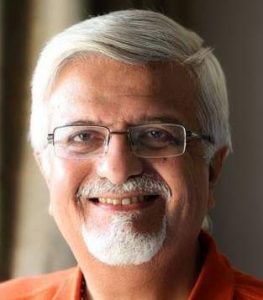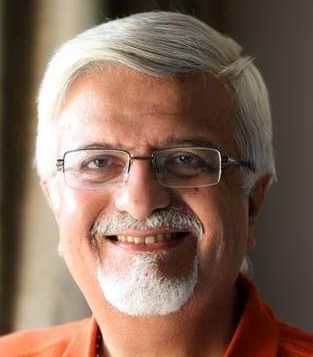 MARKET PERSPECTIVE
By J Mulraj
Feb 14-20, 2021
Some hurdles to overcome to hit a $ 5 trillion GDP dream
PM Modi stated, in Oct 2020, that India's hope to become a $ 5 trillion economy can still be achieved, despite the economic ravages of Covid, by 2024. It can, provided we focus on some of the hurdles to this goal. We have miles to go before we sleep, as stated so eloquently by Robert Frost.
What are these hurdles? Some of them are:
Judicial delays None other than the former Chief Justice of India, Ranjan Gogoi, stated in an interview last week, that there is an endless wait for justice in India and there are 43 million pending cases due to a paucity of judges to try them. Why is a Government, hoping to reach a $ 5 trillion GDP goal, stalling the appointment of judges? It is impossible to achieve that goal when dispute resolution is interminably slow.
One of the important pillars of reaching the $ 5 trillion goal is to attract FDI (foreign direct investment) in order to provide jobs and technology. This can't happen if dispute resolution is poor and enforcement of contractual obligations weak and ineffective. Just think, although India's ranking in Ease of Doing Business has improved 14 ranks to 63, its ranking on Enforcing Contracts is 163rd out of 190 countries! A crying shame!
And our record in international dispute resolution is equally bad. It was in 2016 that a Singapore tribunal passed an award in favour of Japanese Daiichi Sankyo against Ranbaxy, the implementation of which has since been stalled in Indian courts. Since then, international arbitration awards have gone against India in other cases like Vodafone, Cairn etc.
In order to become a globally recognised large economy we must play by global rules and for this a judicial reform is long overdue.
Financial system reform The NPA (non performing assets) woes of the banking system are well known. Last week Moneylife carried a story that the NPAs of NBFCs can rise by Rs 1.5-1.8 lac crores, or 6-7.5% of AUM, by the end of this fiscal. That would be a devastating blow to the financial system.
The NPA problem has several reasons. Poor appraisal and follow-up by banks is one. Directed lending (phone instructions to lend to cronies) is another. The slowness of the judicial system is a major reason because scamsters know they can get away with impunity because of the delays.
The Government is trying to sell 4 Government owned, or public sector banks (PSBs), something that ought to have been done long ago. Private companies are unlikely to be allowed to bid for them, for fear of a likely conflict of interest. Private Indian banks are largely owned by foreign banks themselves.
FIIs/GDR holding in private banks as on Sep 2020 was 54% in ICICI, 49% in HDFC and Axis and 42% in Kotak.
Hence, interest in the 4 PSU banks could come only from foreign banks interested in their branch network to garner rupee deposits for rupee lending.
The IBC, or bankruptcy code, seemed to offer a solution to the stressed assets problem. But the courts have slowed down resolution of cases by some pretty weird legal challenges, such as equating secured and unsecured creditors! Hopefully these unnecessary issues have been settled now. We should learn not to try and re-invent the wheel.
Technologies for the 4th Industrial Revolution China had, in 2015, laid out its roadmap called Made in China 2025, under which it sought to achieve, by 2025, dominance in areas such as electric vehicles, next generation IT, advanced robotics, Artificial Intelligence (AI) etc. It has focused on these areas, and has achieved a lot of it.
India's progress towards developing technological excellence is not as focused, hence slower. The Government should lay out plans and work towards them, deploying talent and resources and using its clout to encourage growth in such sectors.
Unless we keep pace with technological innovation we will get disrupted. And fast!
Ask Kodak, the world leader in analog photography who did not see the threat of digital photography to it. In 1996 it had a market cap of $ 28 b. and had 140,000 employees. Eleven years later, it was bankrupt! Shareholders and employees were affected.
Ask US retailers like Sears, J C Penney, Macy's and others. They did not see the threat of e-commerce. In the decade to 2016, Sears lost 94% of its m. cap, J C Penney 90%, Macy's lost 71%, Walmart gained 15% but the winner was Amazon, whose m. cap is over $ 1 trillion!
Today China is built up a dominant capacity to process rare earth elements and is threatening to cut supplies to USA. This would devastatingly impact a lot of industries, including defence, crippling the military capability of USA to, e.g. thwart a Chinese attack on Taiwan, a territory it has always claimed. That would also give China access to Taiwan Semiconductors, the largest producer of chips, crucial to the entire electronic industry.
Watch this Kaiser report about the global shortage of semi conductor chips. Automobiles also need chips and the shortage has caused GM to stop producing cars at some plants.
There is, today, a shortage of containers used to ship goods (production was slowed during Covid demand fall and the rising demand from China was unanticipated). Ships are coming from China, fully loaded, to USA, and going back empty, after US exports to China have fallen off a cliff and it is not worth waiting for an empty container.
Crude oil prices have also shot up after Biden's decision to stop leasing land to frackers, turning USA from a net exporter of oil back to being a net importer.
So it is important for India to build up its technological capabilities and domestic manufacture of crucial items to avoid the dependent situation the US now finds itself in.
For example, though China and India have agreed on a disengagement in Ladakh, a good sign, it is likely that Chinese troops may return later. China has Genome technology with which it could manipulate genes of its troops to withstand winters in mountains (thus far an advantage India has, with more experience of mountain warfare). China has also developed exoskeletons which, when worn by its troops, enhances their physical capabilities.
Our polity needs to work together on these important issues rather than waste time debating non-issues.
State level corruption Though corruption at the Centre has reduced after several steps to aid that, it still exists at state level due to subjective powers granted under antiquated laws and rules. The unaccounted money is then laundered thanks to tax-free status granted to agricultural income. It is often invested in property. Land records are notoriously unreliable, and deliberately so, in order to facilitate the concealment of such black money. India ranks 153rd out of 190 on the attribute of Registering Property in Ease of Doing Business ranking.
Again, if the Government wishes, technology is available to solve this. Namely blockchain technology, a secure digital ledger which can't be tampered with. No 'talati', or local official, can, with properly greased hands, mess around with a paper ledger, and alter the 'satbara' which evidences ownership.
Provided the polity wants it. But they have a vested interest in the status quo.
Last week the BSE sensex closed at 50,889, slightly lower than the previous week's close.
The main risks is the declining US power compared to China, and the possibility that a belligerent China may take this as an opportunity to reclaim Taiwan. (an easing of tension with India certainly helps if they are planning this). Any military misadventure in the SCS region would crash global markets.
India can achieve its aim of becoming a $ 5 trillion economy but needs to do a lot of work first.
Picture sourxce – gifquotes
Comments can be posted to RNB@asiaconverge.com