http://www.dnaindia.com/analysis/column-japan-brings-friendship-and-more-investments-to-india-1903404
Japan brings friendship and more investments to India
Monday, 14 October 2013 – 1:28pm IST | Agency: dna
On Thursday, October 10, the state government of Maharashtra — without much fanfare or prior announcement — signed an MoU with the Wakayama Prefecture of Japan for cooperation in the fields of tourism, agro feed processing and local enterprises development. Wakayama Prefecture is a province of Japan located on the Kii Peninsula in the Kansai region on Honsh Island, not very far from Osaka.

Many observers see this MoU as a logical sequential development to a pattern that began emerging almost a decade ago. In December 2005, noted business and corporate strategist Kenichi Ohmae made a prophetic statement before a group of industrialists in Mumbai. He predicted that at least 400 Japanese companies would relocate to India by 2020, in an attempt to get a return on some part of its $14 trillion reserves.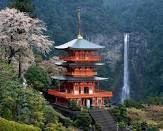 Today, there are already 246 Japanese companies which work alongside their Indian business counterparts in Maharashtra. The number for all India is larger, and is bound to swell, once the DMIC (Delhi Mumbai Industrial Corridor) cities become operational. Dholera in Gujarat will be one of the first six cities to be built during DMIC's first phase which should get over by 2020.
Thereafter, DMIC will begin its work on 18 other cities along the DFC. Each of these cities will have over 200 Indo-Japan joint ventures.  That should not surprise anyone because both the DMIC and the DFC (Dedicated Freight Corridor) linking Rewari (Haryana) and Mumbai are being largely financed by funds from Japan.
Japan clearly wants to make India its most important partner, partly because it is an emerging market and it would be foolish for any global player to ignore it. But it has opted for India also because there is no xenophobia against the Japanese as in China.  Three decades ago, Japan had plans to set up its base in that country.  But periodic riots against Japanese establishments there made its policymakers do a rethink.  India was the next inevitable step. A third reason is that Japan has an ageing population, which needs to be supported by business incomes from overseas, but where its investments can be safe and profitable. The US is on the decline.  China is unsafe for Japan. India provides the best opportunity. India as a birthplace of Buddhism is another cementing factor.  Over the past two decades, Japan has been helping India out with commendable restoration work in Ajanta and Ellora in Maharashtra, and in Bodh Gaya in Bihar.
Ditto with Buddhist shrines elsewhere in the country.
Visits to India's Buddhist shrines have brought in Japanese tourists. As many as  2,20,015 Japanese tourists visited India, compared to 68,914 Indians who travelled to Japan in 2012. The Japanese now want more Indians to visit Japan.
That could partly explain the Wakayama MoU with Maharashtra.  Wakayama has heritage walks and shrines and is the spa centre of Japan. It is one of the most important Buddhist destinations in the world because it is host to esoteric Buddhism which was born in India (promoted by a saint named Zemui) in the 5th century.  This esoteric Buddhism disappeared from India in the 12th century.  But it survives — even thrives — in Japan.
Yet, industry is always around. Wakayama wants to promote business ties in food processing.  In the industrial space, it boasts of being a leader in producing computerised flat knitting machines, which can produce an entire garment as a single piece without any stitches. It produces rice, fine chemicals and automotive components. Clearly, Japan's affair with India has just begun.
The author is consulting editor with dna
Comments can be posted to RNB@asiaconverge.com