http://www.dnaindia.com/money/interview-we-will-announce-our-next-stage-business-plans-next-year-anders-grundstromer-2033058
http://epaper.dnaindia.com/epapermain.aspx?pgNo=13&edcode=820009&eddate=2014-11-08
We will announce our next-stage business plans next year: Anders Grundströmer
Saturday, 8 November 2014 – 6:20am IST | Place: Mumbai | Agency: DNA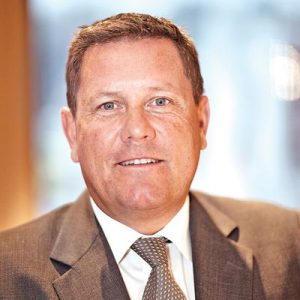 Anders Grundströmer is managing director, Scania Commercial Vehicles India and senior vice-president of Scania Group. The Swedish company has made its mark in India's mining sector where it enjoys a 36% market share in the coal overburden segment and hopes to notch this up to over 50% in the next two years. It also wants to play a major role in inter-city and intra-city bus transportation here. Unlike many other automobile players, Scania has also begun working with farmers in Kolar district of Karnataka to purchase vegetable and fruit that are rotting and put it into a biogas plant which is capable of producing 250 cubic metres of biogas a day – enough to cater to the needs of two gensets and five trucks. Scania is a leading player in energy conservation and in the use of biofuels. It believes that even though the initial costs of its vehicles may appear high, its customers emerge winners when it comes to life-cycle and operational costs. Grundströmer spoke with R N Bhaskar at Scania's Narsapura plant near Bangalore.
You are a recent entrant to the Indian automobile sector…
We have been present in India since 2008, and set up our own factory in Karnataka, in 2013 with an investment of Rs 300 crore. In fact, we introduced our Euro 6 engines, among the most advanced in the world, the same year. Our bus factory has been operational only since September this year, and will be inaugurated in March next year. That is when we hope to announce our next-stage business plans and further investments in India. Globally, we have around 41,000 employees of which 12,800 work in production units. In India we have around 570 employees.
You seem to be focusing on biofuel buses…
Yes. We have been in this segment since the 1980s, and we have demonstrated how these buses take away anywhere between 70% and 90% of carbon emissions. While we offer diesel fuelled vehicles as well, we believe we have the most advanced solutions to offer in terms of environmental sustainability, economic sustainability, social sustainability and sustainable growth.
And India is crucial to your plans?
Of course. We know that mining will increase more than 10 times its current levels in the coming years, and the newly emerging cities caused by urbanisation will require new transportation solutions. We also believe that our vehicles are three to five times more efficient that the average Indian truck or bus. And this is why we can state with confidence that the life-cycle cost of our vehicles is much better than that of other vehicles. That is why many businessmen have already begun buying them. This is because they see a tremendous value in our vehicles as they help them increase their own profits through better management of operational costs. We have a driver training programme, and all our vehicles are equipped to have facilities which actually teach the driver to drive better thus improving fuel efficiency and the life of the vehicle as well.
So you are looking at targeting transport fleets in different cities as well.
Yes. We are in the midst of introducing our buses in Karnataka and hope to have five buses on the roads in Nagpur soon.
What is your biggest discomfort in India?
It is the quality of roads on the one hand, and the innumerable delays caused on roads on the other. This affects the rate of return of customers. For instance, the average truck travels just 70,000 km in India each year, compared to 90,000 km in China and 140,000 km in Europe. A truck that does not run longer distances earns less from its customers. And when a truck is made to wait at toll collection booths or at other places, an idling engine harms both profits, environment and the country's foreign exchange as much of its fuel is imported. This needs to change for the better quickly. Just better logistic efficiency can give India a 4% growth in its GDP. That is why we have been looking forward to the introduction of GST in India, as this alone has the potential to bring down logistics costs by 10-15% in India. It would also improve transit and consequently deliver times as state border crossings would most probably become less complicated.
Comments can be posted to RNB@asiaconverge.com