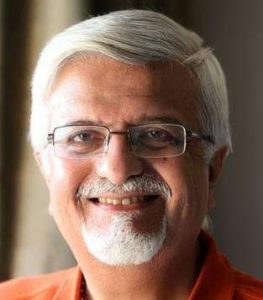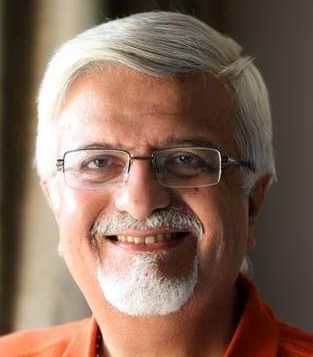 MARKET PERSPECTIVE
By J Mulraj
Aug 15-21, 2021
Investors should watch out for these risk factors
­­Several storm clouds have recently appeared to darken the investment horizon, which investors should keep an eye out for. These include Geopolotical storm clouds, Environmental storm clouds and Economic storm clouds.
Geopolitical storm clouds: The utter chaos in Afghanistan and the speed with which the Taliban was able to capture the country, and its capital, Kabul, have surprised everyone. President Biden and his aides have failed in their promise to fully evacuate Afghans who had helped them, as also some Americans. Intel reports on which they relied, ruled out the possibility of such a swift collapse, which perhaps led them to plan a more leisurely exit for all. Why did intel agencies fail, globally?
According to one defence analyst, Abhijit Iyer Mitra, (who admits being similarly misled by intel reports), the best explanation is that Ashraf Ghani was compromised, and fled without a fight, to Dubai. As evidence, Mitra points to satellite imagery which is bereft of signs of a fight; there are no destroyed tanks, infantry vehicles, or dead soldiers in evidence. The soldiers apparently fled to neighbouring countries, through areas under Taliban control, indicating collusion. Their weaponry, including Black Hawk helicopters, were left behind, and are now arming the Taliban.
China is one of the countries cosying up to the Taliban. It is brilliant as a  Geopolitical strategy. Afghanistan shares a large border with Iran, and a small border with China. China, which has signed a long term deal with Iran to buy oil, at a deep discount, (under US sanctions, Iran had few options to sell it), can, if the Taliban is co operative, transport the Iranian oil across Afghanistan, thereby obviating the risks and time involved in transporting it by sea, which has several choke points.
Becoming friends with the Taliban also enables China to have commercial deals to exploit its vast reserves of rare earth minerals, which are crucial in the information age, being the material needed for manufacturing computer chips. It was for this, primarily, that the US stuck around in Afghanistan for 20 years, and has spent over $ 2 trillion. The war has been financed by debt, on which $ 500b. has already been paid as interest. By 2050, it is estimated by Brown University that another $ 6.5 trillion interest would be paid for financing a war that achieved nothing, and has resulted in the death of 47,000 Afghan civilians, 69,000 Afghan soldiers, 3,500 coalition fighters (of which 2,500 American), and 4,000 contractors.
There has to be a Congressional inquiry and those who waged (the Military-Industrial-Complex) it must be made accountable, so that the costly lessons of this war are learnt.
The other geopolitical risk that China and other countries are pointing out to, especially to Taiwan, is questioning them on the reliability of partnering with the US, a country that left behind those whose help they had sought in Afghanistan. The weakness of Joe Biden as a leader is being exposed.
Environmental clouds: The UN's Intergovernmental Panel on Climate Change (IPCC) has recently released a report stating that unless carbon emissions are severely cut, in order to contain the rise in global temperature to 1.5 degrees C, the world is heading for a serious calamity.
Evidence that climate change is already here are in the several countries inundated by floods, and several others engulfed by forest fires. Mother Nature is hitting back strongly at its mistreatment over all these years.
To contain temperatures under 1.5 degrees, the world needs to cut carbon emissions by half by 2030, and reach net zero emissions by 2050. This will require an international effort, not visible in a world torn by internecine conflicts.
For investors this means that investing in coal, or coal based power companies which are not switching to renewable, would be a bad idea. Interestingly, the switch to renewable is not job destructive, but job creative. In this video Praveer Sinha, MD, Tata Power, points out that whilst coal based power plants employ 0.5 employees per MW of power produced, solar plants employ 3.5 persons! This would require re-skilling, of course.
Covid and Economic storm clouds: The Delta variant of Covid, being more infectious, has resulted in China, for example, reverting to severe lockdowns to prevent its spread. These lockdowns, if prolonged, would result in a shut down of small and medium businesses with consequences on the banking system. A sharp fall in China's GDP growth as a result impacts global growth (and stock markets).
In India it is myopic policy that is hitting the banking system with a sledgehammer. The complete mess made in the telecom sector (once a very successful exemplar of economic reforms) is going to severely impact  the banks which have lent heavily to it. Vodafone-Idea owes, excluding its lease liabilities, Rs 1.8 trillion for AGR and spectrum dues and bank debt. It has a market cap of some Rs 18,000 crore. It would be commercially foolish to bring in further capital of Rs 1.8 trillion in order to salvage its Rs 18,000 crore market value.
Then there is the likelihood of a taper by the US Fed, and an increase in US interest rates. The US $ has already risen in anticipation. A taper would lead to a  tantrum by investors and a drop in global stock markets.
Last week the sensex lost 107 points to close at 55,329.
Retail investors are pumping in money into the equity market in a big way. In July, they invested Rs 22,583 crores in equity schemes, Fund managers are obligated to invest this and this continuous inflow propels the market. The inflow is the result of a shift in pattern of saving from bank deposits (where interest does not cover inflation) to equity, which is risky, but appreciates.
So, until a cloudburst from one or more of the three above occurs, the inflow of retail funds, plus the FII funds that come in especially after Chinese flip flopped on their social media stocks, would keep the markets steady/ slightly rising.
Picture Source:    https://pdhacademy.com/2017/12/21/severe-weather-affects-future-building-codes/
Comments can be posted to RNB@asiaconverge.com