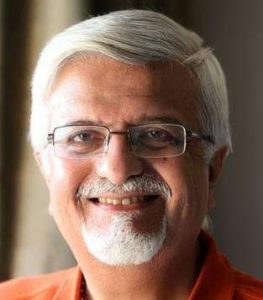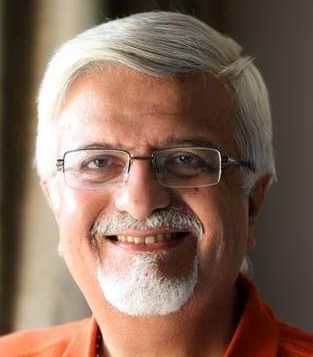 INVESTMENT PERSPECTIVE
By J Mulraj
Oct 1-9, 2021
Old King Cole is important, again
Policy makers all over the world, make economic decisions in which ego, rather than commonsensical logic, plays a big role. It's time these decisions  be revisited. Here are a few examples from India-
Old king coal- Thermal power plants provide a lot of the energy needs of a nation. In India, it still provides 70%, even though India has made good strides in setting up alternative, renewable, energy sources. It is necessary for the world to move away from coal-based energy, which lead to carbon emissions, hence to climate change. But it will take a long time to complete the transformation, and so coal-based thermal energy still accounts for 60% of energy needs of China and 70% for India. These two countries are now facing power cuts.  They are the two largest populous nations, with growing power consumption in line with growing prosperity.
So old king coal is making a comeback. As winter approaches, electricity demand will shoot up. Coal supply has been disrupted because of various reasons, mainly because supply chains were badly affected by the pandemic. In the case of China, also due to ego! Angered by an Australian demand to investigate the origins of Covid , China banned import of Australian coal. Prices of thermal coal have shot up and it's in short supply.
Chinese thermal power producers cannot raise electricity prices because of the recently emphasised principle of 'common prosperity' so they have imposed modest to severe power cuts in several provinces. This has, in turn, reduced production of goods, including for export (which will impact Christmas shopping there).
China has to decide whether to swallow its ego, and allow the import of Australian coal. And whether to allow electricity prices to rise, until the situation improves, or continue with power outages when cold winter months are coming.
In India, too, India's Government allowed ego/personal interest to generate the coal scam, which the 2012 CAG (Comptroller and Auditor General) report revealed, was mis-allocated during the 2004-2010 period. The Government must ensure that, in future, discretionary allotments of scarce resources, never occurs, no matter the ego/greed of policy makers.
The government's flip flops on whether the Tata and Adani UMPPs (Ultra Large Power Projects) should be higher tariffs only worsened the situation It may be recalled that Indonesia and Mozambique had raised the export duties on coal, which made the negotiated fixed selling prices unviable. It raises major questions about how power purchase agreements should be structured.
Ironically,   the current shortage of power, due to high prices plus shortage of thermal coal, may lead to a 'rethink' of the PPA agreements. With power shortages, industrial production and logistics are affected, and GDP growth get hit.
INVESTOR PROTECTION AND INTERNATIONAL ARBITRATION: – India has signed Bilateral Investment Treaties with several countries, which contain clauses for both parties to go for international arbitration in case of disputes. This is much swifter than the abhorrently slow pace of our domestic judicial system. (Kept deliberately slow, one suspects, so that our MPs, half of whom have been criminally charged, can continue to be represented, until the Supreme Court convicts them, finally).
The Indian Government, and companies, have lost in international arbitration, but the loser has stalled the enforcement of the awards using the judicial system. Things are now coming to a boil. Cairn obtained an order from a French court allowing it to seize GOI apartments in Paris. Other assets, like Air India planes, are at risk of being seized.
The latest case is of Devas Multimedia, which had, in 2005, signed an agreement with Antrix Corp, a Government company, to lease satellite spectrum. This was not given. Devas sued, and has won  a $1.2 b award. As per an article in Financial Times, Devas has hired Jay Newman, who successfully managed to extract $2!4b from Argentina for US hedge fund, Elliot Management.
So, will practicality trump ego, and lead to a settlement of the dispute, to avoid a possible embarrassing situation of seizure of Government assets?
Farmer's agitation:- the Government had passed 3 farm laws in an effort to improve their earning. In India, agriculture provides income to some 55% of the population, but gets a share of only 20% of GDP. This needs to change, and the 3 agri-bills tried to address this. They were opposed by the farmers, perhaps instigated and misled, but the protest has continued for far too long. Now the ex-chief minister of Punjab has sounded two warnings. One of increasing attacks by Pakistani drones. And of a radicalisation of Punjab's youth.
So the Government would need to examine the possibility of retracting the farm laws, thus swallowing its ego, so that these threats are diluted and reversed.
Last week the Sensex gained 293 points to end at 60,059.
The World Bank forecasts India GDP to grow at 8.3% in 2021-22. Events in China, combined with an attractive Production Linked Incentive scheme, is bringing in more FDI into India.
Increased infrastructure spending, including on the dedicated freight corridor, is bringing FSD down logistics costs, making Indian manufacture more competitive.
India's start up system is vibrant and growing, providing jobs and leading to wealth creation.
What is badly needed is a faster, and juster, judicial, regulatory and investigative system. For example, SEBI has, last week, cancelled registration of  two NSEL members. Big deal! The scam happened 8 years ago!! If this is the efficiency of a top regulator, it is a dismal state. And consider the contradiction in the ease with which the board of embattled SREI was superseded by RBI, for poor governance and defaults, with the impossibility of superseding the Board of Financial Technologies, which, too, was accused of the same offences.
Until the Government and the judiciary manages to provide swift, fair and impartial justice, India cannot become a developed nation. Systems, procedures and efficient organisations are prerequisites for that. Decisions in India are driven more by sentiment, and political perceptions, than by cold economic, strategic and sensible thought and planning.
For all of that to happen, ego must drop its e and just go.
Picture source https://images.app.goo.gl/TdgSKkRez51qTjhE9
Comments can be posted to RNB@asiaconverge.com