SRK founded by Govindbhai Dholakia is a name to reckon with in diamonds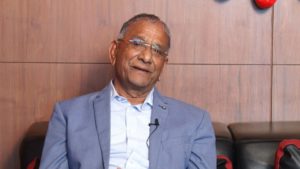 Shree Ramkrishna Exports (the SRK empire) , founded by Govind bhai Dholakia, is among the largest and most renowned players in earth-mined diamonds. It is globally a brand representing quality and trust. That could explain why he gets over 80 percent of his sales over the internet, even though diamonds are often a touch and feel product. His success is also a proxy story of how the sector and Surat city as a whole have evolved over the past six decades. The founder talks of his origins, his growth philosophy, the industry outlook and other subjects in a freewheeling chat.
He spoke with Pankaj Joshi and RN Bhaskar in Hindi and Gujarati, and given below are edited excerpts.
How to quantify the reasons for my success: (https://youtu.be/0q7ZLYGihI0)
Reasons for my success in this field – I would say prarabdh (destiny) and swabhav (core nature) and sweekar (acceptance with gratitude)
Prarabdh in my case can be segmented into Desh (location), Kaal (time) and Kriya (the effort or the action)
Let us understand Desh. I was born into a small village. Had I stayed there this level of attainment was not possible. I was lucky to be in the location of Surat, else I would not have been able to grow the way I did. All the wisdom does not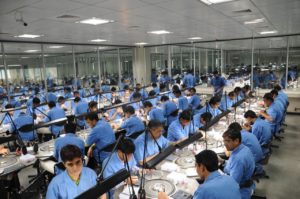 work without location. Surat the place is full of love and acceptance for all. We were lucky to get good people, because of which even my swabhav (core nature) was good.
Now we come to Kaal. When we were striving to progress in the diamond business, that was the time when most of our contemporaries were also unschooled like me. I did not there for suffer by comparison. Today in contrast, if I were to start from the same place, the competition would be different, things would be more tough. So time is great not the person, that is what one should remember.
Another aspect of time is that when I started in 1964, India's diamond export stood at 6 crore. Today it is 2 lakh crore. We were lucky to be part of this massive growth.
Now for Karma (the effort and the action) – only the skill of doing well what you do. I am a farmer by birth, working 14 hours a day is no hardship. What I did in the field, I did here too. We all did that. So all these three factors came together.
My origins: (https://youtu.be/jhGuDnWo5PE)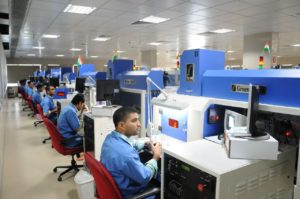 I was born into a village where schooling was only up to 4 standard. Beyond that one had to go to the taluka for education till 7 standard.
My elder brother was employed in Surat then. My conversation with him  was – if you do not need to study what is the purpose of the examination. So I did not give the examination and went to Surat with him – for diamond cutting and polishing. This was in 1964.
At that point of time only 200 people were active in the diamond trade. India's export was Rs 6 crore. Today there are 10 lakh people involved and the export is Rs 2 lakh crore.
When I came to Surat the population here was a mere 2.75 lakh. I worked for 6 years in a factory, 14 hours a day. We were happy because of a sense of achievement. Work was in an environment of 43 degrees. With all this I learned from my heart that "problem is progress." Without problems who would evolve and progress? Thought word and action – all were focused towards progress.
The event which shaped my life: (https://youtu.be/-0eJo1YdXdo)
During my working days, I chanced upon a satsang by Dongreji Maharaj. That influenced me massively.
I had told my boss that I will attend the satsang (a discourse on the scriptures and life) for seven days. He responded that if I did not work, other people would be held up. I therefore attended the satsang in the day, worked at night and served both purposes.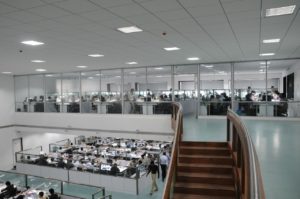 I would work overnight to create 20 gems for the next worker to work on and so the process would not stop.
From that Bhagwat Katha, what did I get? I actually got my life path, my life. Dongre Ji Maharaj said one sentence – do you want respect? Ask your heart. Of course, everybody wants respect. He said that you can get it for free. In this creation, whatever you give well definitely come back to you in multiple.
He gave a very powerful example. If you go to the Himalayas, there are multiple peaks there. Anything you say will echo many times. If you say, "God bless you", it will come back to you manifold. The same will happen if you say "May you face disaster and destruction."
The logic was so powerful and resonant – the law of Nature works this way.
So I was determined to try it in our factory where 40 people worked alongside me and all were 15-25 years. All used nicknames for each other. I started addressing all of them with their names and respectfully. At first people treated me as if I had gone mad. But I persevered, and slowly the change showed. From teasing me, they started reciprocating the respect. In case anyone else would tease me, they would intervene and tell him to stop.
In two months, without any cost, I changed from Govinda to Govind bhai. That day onwards I was inspired. These last 50 years, I have addressed all with formal respect, save my family, only because they are too uncomfortable with formality.
A big outcome is that in the last 50 years, I have never been insulted by anyone. Truly, what you give to others will come back to you. It has been a fulfilling experience.
The business beginners: (https://youtu.be/sm-i-NKfzBk)
We three friends who were working together, joint and started a factory with Rs 5,000 as capital on 12th March 1970. We three and two other workers – that was the start of our partnership firm. This partnership, with Virji bhai and Bhagwanji bhai, sustained for 25 years with good growth.
In 1983 one partner Virji bhai contracted cancer and expired. This was an unfortunate event and left us shaken up, and under a heavy shadow of anxiety and sadness. However, the partners in another firm, D Navinchandra and company, supported us and guided us out of this shock.
We kept the partnerships share of Virji bhai safe for 12 years till 1995, when we created a company. At that time we handed over the value of that share to his sons who were them 24 and 20 years. By God's grace in 12 years, the amount in Rs. lakhs their father had left in 1983, had been converted into equivalent Rs. crores. Handing over this amount was a source of real fulfilment.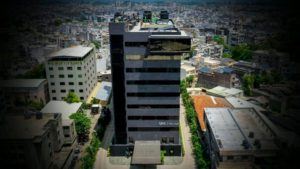 Today the company we started in 1995 has a business of Rs.15,000 crore or $1.8 billion. Of this, 90-95 percent is done online through our in-house software. This online trade is in itself a great stamp of trust that the buyers have on our operations. B2B online without physical contact, just based on trust, that again is a source of fulfilment.
Specialties of Surat: (https://youtu.be/ACXx6SJzXok)
Locations worldwide are special in their own ways. The speciality of Surat as a place is that it makes everyone naturally big-hearted, accommodative and generous. People tend to think of the other person as well. So if we come to 1964 which was the time I came here, the population here was less than 3 lakh.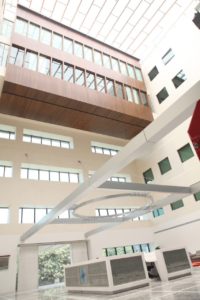 As the diamond trade grew, people would get their families, their relatives over to the city to get work, and all were supported. People from Maharashtra,Bihar, other places also started coming over and all were accepted by the city. Today Surat has a population of 80 lakh. So we have seen roughly 30 times growth in 60 years.
Diamond business has prospered here. 93 out of hundred pieces worldwide have cutting and polishing done in India, and of those 93, there are 85 which will be passing through Surat.
So what is the secret? Diamond cutting and polishing needs both skill and effort. Farmers by nature know what is effort and hard work, which is in their blood. More than 90% workers have farmer background. So skill and effort creates a force. The rule of water is that it will flow where the pond is located. The same way all opportunity will go where merit beckons it.
In Surat people with skill and work ethic came more and more and this has in turn attracted development. People talk of China, which again has people similarly skilled. However, even though they are hardworking, they will lag behind Surat in sheer work ethic.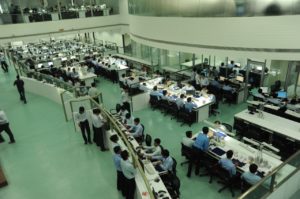 On that topic, let us clear one thing – today there is no child labour in the Surat diamond industry. Yes it was there earlier – I would be looked on as a child when I started. But that was 60 years ago, not today.
Coming back to Surat's position, we must understand that change is the rule of nature. Earlier the hub of activity was Amsterdam, then Belgium, then Israel and now India is the big centre for diamonds worldwide. Change will happen.
One more natural growth of Surat happened, when the Surat diamond trade decided – if work is done here, investment is made here, then why not start a marketing platform here? This was the thought that led to the formation of the Surat Diamond Bourse.
The intention behind this was not to challenge or diminish the Bharat Bourse in Mumbai. Both will flourish. The roughs market has traditionally been in Antwerp, and now it is flourishing in Dubai as well. Likewise both Mumbai and Surat will do well. Again I say – water will find its direction to flow.
The future of the diamond trade: (https://youtu.be/-aK9JC5X8ZI)https://youtu.be/-aK9JC5X8ZI
Regarding future of the diamond trade, I have believed and said always that, as long as the world has ladies, diamonds will continue to sell.
Yes innovations will also happen. Like when American diamonds came 20 years ago, all were apprehensive but the earth-mined diamonds have continued their growth. Now you have CVD diamonds coming in, which will also have their place. If you look at jewellery, there is still so much potential in their world. If you compare the total accessories like watches or even mobiles sold, jewellery would be a near 2-3% which is nowhere as yet. And it can grow to be just as regular a part of people's spending.
So generation to generation, we can see the diamond business will sustain and flourish. But yes we have to understand that, if we are getting the next generation into the business, then a minimum of three years practical experience is necessary. Technical and theoretical understanding both are required, including appreciation of the cutting and polishing process. This minimum of 1000 days of training, on the job, will then ensure that the next generation will not ever face unsolveable problems in the diamond business.
Comments can be posted to RNB@asiaconverge.com