http://www.dnaindia.com/money/report-policy-watch-spectre-of-unemployment-2080974
Spectre of unemployment
Monday, 27 April 2015 – 8:22am IST | Place: Mumbai | Agency: dn
A time bomb is ticking away — over 300 million jobs needed within this decade
Prime Minister Modi has just returned from a successful trip to three countries. Each of these trips is aimed at achieving two objectives. First, to improve India's relations with some of the most advanced and influential countries in the world. Second, to make a case for increasing the flow of investments into India.
The deals with Canada are worth a mention.
Prima facie, the deal with Canada involves a nuclear reactor, and supply of enriched uranium. But there are other equally interesting agreements. One of them is to build a part of the smart city of Dholera in Gujarat.
The Dholera investment is critically important for PM Modi because it is one of the first smart cities to be built along the Delhi-Mumbai-Industrial-Corridor (DMIC). It is also the largest (over 900 sq km), making it larger than Shenzen in China.
It is one of the 24 cities that are planned along the DMIC (to be financed largely by Japanese companies through JETRO). However, several vexatious issues created by the former government made the Japanese shy away from actually putting the cash on the table. That explains why both the dedicated freight corridor (DFC) and the DMIC have suffered implementation delays.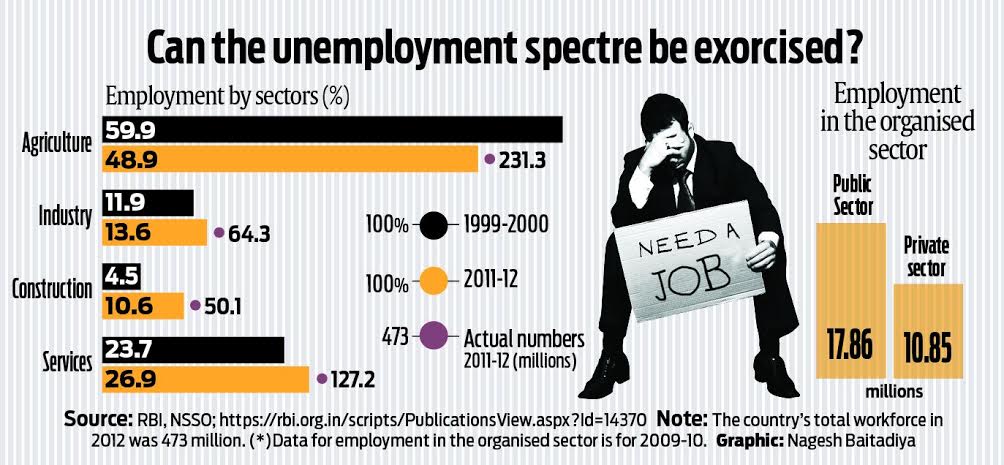 Both Japan and India consider each other critically important for their own economic growth and sustainability. It also explains why Modi made the categorical assurance that he would set up a team to de-bottleneck all issues that have retarded the flow of money from Japan to India.
The fact is that Modi needs lots of money — fast, and now. He needs the cash to create infrastructure which in turn can generate huge employment. He knows that he has a backlog of some 60 million youth who clamour for work. Then there is the annual incremental addition of 12 million aspirants looking for jobs in the marketplace.
The shortest way to create very large numbers of jobs is by undertaking infrastructure development. But that costs money. That is where the funds committed by countries like Japan, Singapore and Canada among others, for helping develop infrastructure in India, are most welcome and relevant. It may be recalled that Singapore is already building (along with Japan) a smart city near Chennai.
Expect some deals to get signed during Modi's forthcoming visit to China as well, though the big ticket deals may get signed only after some of the border disputes between India and China get settled. As Zheng Xi Huan, Consul General, Consulate of the People's Republic of China, Mumbai, points out, "Trade between both countries has been growing. From just $1 billion a decade ago, it crossed $70 billion in 2014, and could double within the next 5 years."
In fact, when the two large neighbouring countries also become close trading partners, they actually create new benchmarks for trade. That is how US-Canada trade today dwarfs bilateral commerce globally, with annual trade between the two countries crossing US$324 billion in 2012. These benchmarks can be surpassed by our two countries if one considers the potential both China and India have in meeting complementary needs."
Already, some deals are being hammered out in Maharashtra. Chinese companies like Sinopec, Xiaomi Mobile, TCL Electrics and Alibaba are keen and ready to enter the Indian market. Chinese enterprises are ready to bid for constructing the Indian high speed railway lines and the Mumbai Metro Line-3. Some Chinese companies have set up their plants in Pune, and are looking for sites for setting up other new plants. The Industrial and Commercial Bank of China (ICBC) has opened a branch in Mumbai, and Bank of China is about to open its office here soon.
But India needs such investments and technology support to multiply manifold. After all, the Prime Minister has an employment time-bomb ticking away under him. He is aware that the percentage of the workforce employed on farms will decline in the coming decade more rapidly than ever before. If the last 15 years have seen an 11% decline in farm labour, expect the coming decade to see this drop by at least another 15-20%.
At least 50-100 million people are likely to migrate from farms to cities within the next decade in search of jobs, or glamour, or both. The smart cities could ease the housing crunch, and also create immediate employment.
Do note that migrants from farms to cities will add to the numbers of job-seekers. So if the backlog is 60 million, and the migration is (say) another 50 million, the government will have to plan for providing 85 million jobs during this decade. It will also have to factor in the incremental job demand of 12 million each year (or 120 million over a decade). That translates into a demand for over 300 million jobs before the decade is over.
The numbers are daunting. Clearly, any delay caused by either land acquisition or environmental clearances will have to be dealt with quickly. That explains the urgency behind moves to get both bills cleared.
They will help build the smart cities and the road and rail linkages, which provide immediate employment (watch the spurt in the construction sector as an employer, during the past two decades). Smart cities also create the foundation for more long-term employment in manufacturing and services sectors besides providing for affordable housing.
It is also worth noting that of the total workforce of 473 million, only 29 million (barely 6%) belong to the organised sector. This is because the government has pampered the organised sector, making it far too expensive for small entrepreneurs. Most, therefore, prefer to employ people in small numbers, or through contractors — so that the government's labour rules do not apply to them. The government will, therefore, have to suitably amend these laws.
One arrow the government may still have up its sleeve is to clear several plans relating to coastal development. That could unleash employment opportunities and wealth generation in a major way. But more on that later.
Comments can be posted to RNB@asiaconverge.com