http://www.firstpost.com/living/india-needs-euthanasia-precedents-justify-this-2787656.html
Euthanasia debate: India needs the right to die with dignity

The campaign for the right to die with dignity in India actually begins with Minoo (Minocher) Masani (1905-1998) who formed the Society for the Right to Die with Dignity (SRDD) during the 1960s. Minoo was a three-term Member of Parliament (in the second, third and fourth Lok Sabha). He was also a member of the Constituent Assembly of India and introduced a proposal for a Uniform Civil Code. Before this, he was mayor of Mumbai (1943), and was a diehard liberal. He along with C Rajagopalachari and NG Ranga formed the Swatantra Party (a collection of his speeches was published as Congress Misrule and Swatantra Alternative) and he thus earned the wrath of Indira Gandhi, former prime minister, who threw him into prison along with other politicians from opposition parties.
To raise funds for promoting the cause for the right to die with dignity, Masani put in his own money to premier the screening of the film, Whose life is it anyway? which deals with the same subject. He brought out the first draft of the Living Will (Icchha Maran) in this country. After his death, SRDD was looked after by both the late SV Raju, the late Dr BN Colabawalla, and later by Dr Nagraj Huilgol, chief radiation oncologist, Nanavati Hospital. The author of this article is closely associated with SRDD today.
The Aruna Shanbag case
Between the time Masani promoted the cause of dying with dignity and today, there was one major interest which galvanised the entire nation. It was the Aruna Shanbag (1 June 1948 – 18 May 2015) case.  Aruna was a junior nurse working at KEM Hospital, when in 1973 she was sexually assaulted by a ward boy. She slipped into a coma and remained in a persistent vegetative state for 42 years thereafter. On 24 January, 2011, the Supreme Court of India responded to a plea (by journalist, Pinki Virani) for euthanasia after Aruna had been in this vegetative state for 37 years. The court rejected the petition on 7 March, 2011. However, in its landmark opinion, it implicitly allowed for passive euthanasia in India. Shanbaug died from pneumonia on 18 May, 2015 after being in a persistent vegetative state for nearly 42 years,(http://www.asiaconverge.com/2016/01/death-with-dignity-is-also-an-inalienable-right/).
In their verdict the Supreme Court Justices observed (www.supremecourtofindia.nic.in/outtoday/wr1152009.pdf)  that "We have no indication of Aruna Shanbaug's views or wishes with respect to life-sustaining treatments for a permanent vegetative state . . .[Thus] any decision regarding her treatment will have to be taken by a surrogate. [It is] the staff of the KEM hospital [who] have looked after her for 37 years, after she was abandoned by her family. We believe that the Dean of the KEM Hospital (representing the staff of hospital) is an appropriate surrogate. If the doctors treating Aruna Shanbaug and the Dean of the KEM Hospital, together acting in the best interest of the patient, feel that life sustaining treatments should continue, their decision should be respected. If the doctors treating Aruna Shanbaug and the Dean of the KEM Hospital, together acting in the best interest of the patient, feel that withholding or withdrawing life-sustaining treatments is the appropriate course of action, they should be allowed to do so, and their actions should not be considered unlawful."
So should euthanasia be allowed?
The Supreme Court urged the government to draft suitable legislation which would decriminalise attempted suicide. As Justice VA Mohta, former chief justice of Orissa High Court once remarked, "Suicide is a criminal offence only when the person attempting it does not succeed." Even the Law Commission of India (in its Report No 210 delivered on 17 October, 2008) stated that there is an urgent need for "Humanisation and decriminalisation of the attempt to suicide".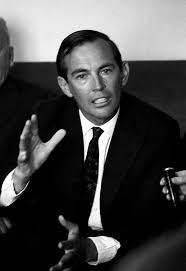 In fact, one of the finest descriptions of what a doctor's role should be has been expressed by the legendary Dr. Christian Barnard:
"lt is not true that we become doctors in order to prolong life, We become doctors in order to improve the quality of life, to give the patient a more enjoyable life . . . And the same is true when we are dealing with terminally ill patients: what we should ask ourselves is whether there is still any quality of life left. The doctor who is unconcerned about the quality of life is inhumane; and the real   enemy is not death   but inhumanity."
In India, even today, when confronted with a terminally ill, or an acutely suffering patient with no known cure, good doctors recommend to the family that the patient be kept at home. They are advised to look after him. The doctors treat such patients with pain-killers if the need arises. They recognise the need to let the patient die in the least painful manner.
This is also passive euthanasia. It prevents unnecessary anxiety and waste at a hospital. It also allows a patient to to stay in surroundings that he is most comfortable in. It finally allows for a dignified death. Most importantly, in most cases, it safeguards a middle class family from becoming financially insolvent because of 'needless' hospitalisation charges.
But most doctors, who practice passive euthanasia, don't talk about this, because it does not have legal sanction.
In any case, few people realise that while Article 21 of the Indian Constitution does make the right to life a fundamental right, it already allows for death subject to judicial process. It is this judicial process that allows a government or the court to order a soldier to the battlefield, even if it means death. It is the same process that allows a court to condemn to death a convicted criminal. Thus the right to live is not an unlimited or an absolute right. It is subject to legal caveats and conventions.
But the right to die is implicit in other ways. The law permits a person to refuse treatment, even if such a refusal may result in cutting short the life of the patient. Thus, a critical patient who refuses a life-saving line of treatment can technically be guilty of an attempt to suicide. But as he has the right to refuse treatment, it does not invite the provisions of Section 309 of the IPC.
Historically, India is no stranger to the right to die. Unlike the west, where giving up one's life is a sin, a criminal act, in India, as in most Oriental cultures, opting to die is often an act of honour, of salvation.
Cultural practices like santhara among the Jain community allows a person to conclude that his work in this world is done and over with, and that he must now prepare for the soul's onward journey, namely death. Such a person stops consuming food and water, and allows his body to waste away.
Unlike a suicide (which is often done in secrecy), santhara is practised with the full knowledge and often consent of the entire community. It is a practice that is revered and honoured in much the same manner in which a soldier is honoured for dying on the battlefield.
Even Hinduism permits this. Hindu saints are known to take sanyas and even opt for samadhi. This convention and belief involves a saint holding his very breath, and through meditation allows the body and the soul to get separated. In many ways, even the vanaprastha stage advocated by Hinduism allows for a person to leave the material world and wander into the forest, where he is no longer distracted by the world of attachments. How the person eventually dies, remains unknown. It is another practice that is both voluntary and immensely venerated.
Public good is critically important
There is also the issue of public good. In the case of Aruna Shanbag, one hospital bed was reserved for her for 42 years, which could have been used by thousands of patients, all legitimately claiming the right to live. If the situation is beyond the scope of normal medical treatment and cure, should any hospital bed be blocked for ever? Would it not make sense to allow the patient palliative care – even at home – instead? The matter even applies to members of the legislative assembly who have been put on life support systems for years.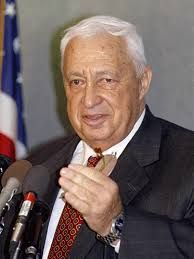 That is also the reason why even the former Prime Minister of Israel, Ariel Sharon, the highest official of that country, was hospitalised when he went into a coma. But, after the doctors realised that there was little more that they could do to alleviate his condition, his family was eventually asked to take him home, He finally died in January 2014 after being in coma for eight years.
This is because a hospital bed is meant for patients who have a reasonable chance for recovery. For the rest, there are palliative care homes, hospices and residences. No person should be allowed to use taxpayers' funds on the one hand, and on the other deny hospital beds to more deserving patients.
Can the law be misused?
Will any law on the Living Will or even euthanasia open the floodgates to more irresponsible killings?
Some doctors say yes. In an attempt to grab the wealth of their parents, children will consign them to death. One of the doctors on a television show also said that the recently promulgated laws which penalise children for not looking after their parents was inconsistent with this ruling which seeks to legalise passive euthanasia.
However, such fears can be quite misplaced, even exaggerated. For one, euthanasia is already being practised quietly, by many doctors of patients in consultation with the rest of the family.
Second, global experience has shown that wherever euthanasia has been legalised, the number of deaths has not risen alarmingly at all. Figures produced by Dignitas of Switzerland (which allows assisted suicode after a panel of doctors has convinced itself that the patient suffers from an incurable and debilitating illness) confirm this.
On the contrary, the Living Will or Advance Directive (it has been legalised in most developed countries), will minimise the abuse of this clandestine euthanasia and will allow for speedier decision making without recourse to the courts.
Also do remember that such fears were also voiced about abortions. In reality, anything can be misused – right from a matchstick to a knife. A sensible government does not ban, but creates laws, measures, safeguards and processes to prevent misuse. This way – as the saying goes — you don't make the good an enemy of the best.
In fact, this is what The Transplantation of Human Organs Act (THOA) 1994 does to promote cadaver organ donations. It allows an authorised panel of doctors to examine a patient to certify that he is brain dead. The process takes six-24 hours. If euthanasia can be misused, so can THOA 1994. A patient in coma, who is not brain dead, may be declared brain dead by the unscrupulous. The remedy lies in trust, good processes, appropriate safeguards and stringent punishment for any violation of the law.
The fact is that cadaver organ donation has continued since 1994, without much fuss of "misuse". But the cumbersome processes for passive euthanasia for the terminally ill, recommended by the SC bench in March 2011 has resulted in not a single case being reported since then.
A second myth is that life is sacred and that termination of life should not be easily allowed. Marriages too were considered sacred once. So was conception and sex only after marriage. Abortion was murder. But values change. Society and the courts need to recognise that.
Even Mahatma Gandhi is on record supporting this right.
That is why legalising the "Living Will" is crucial. It protects doctors and a patient's relatives. And it allows for a death with dignity.
(Disclosure: The author is a senior journalist with Firstpost and is also Hon. Secretary of the Society for the Right to Die with Dignity)
The Firstpost series on Euthanasia will include more anecdotes and views.
Part I: Relieving a human life from agony is not Himsa
Part II: All you need to know about how other countries dealt with 'right to die'
In Part IV, read about the incidents of euthanasia that rocked the world
Comments can be posted to RNB@asiaconverge.com