NMMC tries making money from a notified area of MIDC
(Parts II and III of this series can be found at http://www.asiaconverge.com/2016/07/extortion-land-grab-navi-mumbais-midc-part-ii/
and
http://www.asiaconverge.com/2016/07/extortion-land-grab-navi-mumbais-midc-part-iii/
There's an ill-wind blowing across the Trans Thane Creek MIDC (popularly known as TTC-MIDC). It is the premier MIDC in Maharashtra.  And it could be the centre of a big land-grab and extortion scam.
MIDC is the acronym for Mahararashtra Industrial Development Corporation, and all specified industrial centres in this state are known as MIDCs. Like all MIDCs, the TTC-MIDC is also a 'Notified Area'.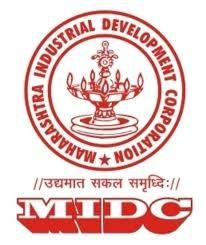 This is in keeping with the MIDC charter which ensures that these areas are not used for residential or commercial purposes or for real estate speculation.  Land is given away to entrepreneurs at a discounted price. Their electricity, water and other utility connections are given by MIDC, not by the municipal corporation. They pay taxes too only to the MIDC.
Today, there are close to 4,000 small and medium enterprises (SMEs) in TTC-MIDC. They provide over 500,000 direct jobs and another 500,000 indirect jobs and thereby supporting almost a million families.  Collectively, the TTC-MIDC units generate Rs.10,000 crore by way of taxes to the state and central exchequer.
Arm twisting?
But someone appears to be willing to tweak the laws to make this a non-notified area. By doing so, land prices automatically shoot up, because it can now be used for real estate. Supporting such fears are stories about large tracts of MIDC land already being leased out to some very powerful people.  They would like to develop these for real estate purposes, even though local rules prohibit this.
What is worse, someone appears to be twisting the arms of local enterprises persuading each one of them to share their equity share capital or even profits with powerful political persons/parties. Thus, in addition to the moolah that these people hope to earn from real estate and land grab operations, they also want to ensure a steady cash flow in perpetuity from each of the SMEs.
Some of the SMEs have resisted such moves.  But these SMEs suddenly found themselves being slapped with huge property tax 'arrears' by the the Navi Mumbai Municipal Corporation (NMMC). In some cases, the NMMC has even filed criminal complaints against the promoters of these SMEs.  Consequently, some of these promoters have approached the courts and have successfully managed to get the courts to intervene. The eventual judgement, however, will take some time.
The matter is likely to raise serious constitutional issues, and well as questions about how such a large-scale attempt at extortion was allowed to take place. In fact, one of the foreign partners of a manufacturing unit has already raised some rather disturbing questions on policy and governance with the Prime Minister of India.
Last fortnight, this author sent a list of queries to MIDC's management.  Strangely, though understandably, there was no response to the questions raised.
Queries dodged
The questions were:
We are given to understand that in 1991, NMMC (Navi Mumbai Municipal Corporation) began showing TTC-MIDC as part of its territory.  Is this true?
I was under the impression that MIDC is the sole authority for anything that the lessees of TTC-MIDC require.  The lease agreements are with MIDC.  Payments for water, electricity, sewage and even roads are through MIDC.  MIDC territories are notified and are awarded the status of "Virtual Development Authority" and "Special Town Planning  Authority" within the notified area. All acts are therefore to be in accordance with the "Objects & Reaons" published by the state government. Is this true?
I am given to understand that TTC-MIDC is a notified territory, and hence no other authority can encroach on MIDC's jurisdiction till the area is denotified.  Is this true?
I ask these questions because NMMC has begun sending bills for property taxes to units in TTC-MIDC.  Can NMMC do this without MIDC's explicit consent?  Does MIDC have the powers to give such a consent, considering that the territory has not been de-notified as yet?
Is there a move to denotify TTC-MIDC?  This assumes significance in light of several real estate scams plaguing the state.  In fact, some of he units in TTC-MIDC have already filed petitions with the courts to gain clarity on such matters.
I shall be glad if you could help me with answers within the next two days, as I have to write my article before that time.
It is this refusal to reply to these queries that makes one believe that MIDC is in collusion with some very powerful political entities to facilitate exploitation, land grab, and illegal billing. But more of this in the next article (http://www.asiaconverge.com/2016/07/extortion-land-grab-navi-mumbais-midc-part-ii/).
The third part can be found at
Comments can be posted to RNB@asiaconverge.com