http://www.freepressjournal.in/business/contract-farming-now-has-to-take-roots-in-mp-rajnikant-rai-ceo-itc-agri-business-division/1290275
Contract farming now has to take roots in Madhya Pradesh: Rajnikant Rai, CEO, ITC Agri Business Division
— By  | Jun 05, 2018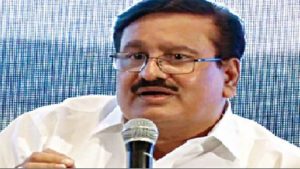 The state of Madhya Pradesh has made rapid progress in the agricultural sector. Apart from farmers, players like ITC have also managed to reap the benefit from this progress. On the sidelines of 'Madhya Pradesh's glorious agri revolution' conference, Rajnikant Rai, CEO, ITC Agri Business Division, ITC Ltd spoke to Pankaj Joshi and R N Bhaskar. Excerpts:
Can you explain where and how exactly have the government policies made an impact?
Let us understand the difference that this Government has made. The first is the major thrust on irrigation in all forms— rivers, canals and tube wells. The CM himself comes from a farming background, which is the second big advantage, because he instinctively knows the pain points and therefore knows how to translate that into action plans. This is a strong reason for farmers getting bonus amounts over the minimum support price (MSP) of their crops— anywhere between Rs. 100-200 per quintal.
The third, of course, is the strong focus on enhanced power supply to agriculture, which we saw in his second term. He took the Gujarat model of separate feeders (rural and urban) and implemented the same here. This also acted as a catalyst to the government's irrigation efforts.
How has the soya factor played out?
Soya is an important crop traditionally for the Madhya Pradesh farmer and it is 100 per cent commercial crop. It is not like paddy or wheat where the cultivator retains some for consumption or local community sale. Against a traditional robust harvest of soya, Madhya Pradesh has had soya processing facilities in each district. This meant a healthy offtake mechanism for the soya cultivator.
For a farmer, it meant a cash crop in the Kharif cycle which had 2.5 times more income compared to cereal crops. This made a huge difference in investible surpluses, especially when you consider that the Madhya Pradesh farmer is the largest land parcel holder in India. Such steady offtake of soya enabled the farmers to invest in the next cycle and over the long term, in mechanisation. The Bidisha district here is traditionally a huge buyer of tractors.
So you can follow the chain of events—Kharif season's good surplus goes to investment in Rabi as well as mechanisation. Add to that, the government thrust on irrigation, the offtake mechanism and the power availability and you have a good case for agricultural output to grow rapidly. Wherever there is an industrial crop with steady offtake, the farmer dependence on subsidy is reduced and that is best for all concerned. Complimenting that with usage of new and better inputs to improve yield and overall growth can be appreciated.
This year, however, there has been a global supply glut and hence edible oil prices have dropped across generally all categories. India had a low-duty import structure, which was subsequently corrected, however a good quantum of cheap imports came into our market. For the first time in many years, the soya price dropped below the state government's MSP. The suffering is obvious.
From a technical viewpoint, we have seen hybridisation move ahead in crops like rice and wheat with improved yields, but soya has not given the same success. So when yields stagnate and realisations drop, the alternative crops get attractive and that is what can be seen in area under soya cultivation. Soya is grown over a large area and different areas have different local constraints, therefore the weighted yield also comes down.
How do you evaluate the government in all this?
The government, for its part, must have a policy balance between the cultivator and the consumer (corporate buyer). Also, it is important to note that globally and in India, bio-research is largely done by private companies and is not government responsibility. Then that also means that billions spent in research worldwide have to be recovered by genetically modified seeds business, which is not permitted across all products in India.
On ground, the government facilitates irrigation, which helps raise area under cultivation and productivity. Price control is not the government's responsibility completely and the farmer must handle it. Still in the last ten years, the Madhya Pradesh government has given farmers the best prices across categories, and that too on high-quantum purchases. This includes bonus pay-outs to farmers which are not restricted to government purchases but paid even on APMC sales. The process of procurement is mostly corruption-free and payments are timely.
Where do farmers stand in this scenario?
Apart from the earlier factors seen, the farmer here is lucky in terms of different varieties of soil as well. The state for instance produces multiple varieties of wheat. However there is much to be done in terms of yield-driven research which could improve the farmer's output. In that context, ITC is working with contract research facilities to identify and cultivate wheat varieties of good quality, good yield and which are not largely cultivated worldwide.
The farmer must understand that subsidies cannot be a sustainable model and market-driven import-export and sales are the way to go. The farmer can expect state government to handhold them, provide connectivity to markets, electricity and other infrastructure, irrigation and inputs, supportive procurement policies – but not price guarantees. He should be looking at contract farming.
However, it must be understood that successful contract farming relationships recognise inter-dependence and that price movements are just one factor. If prices are given priority, contract farming will not be successful. You can see worldwide wherever the processor came in first, there the farming part has developed and sustained well.
Also there is a change where the customer is moving away from cereal and staples. The farmer has to evolve beyond crop income. He must build himself to an income structure where 30 per cent would come from milk, and 30 per cent say from grain and cereal harvest, while the rest should be from fruits and vegetables, fisheries etc. The traditional thinking— produce as much as possible, and then worry about how to sell it— must be modified. Farming, farmers and farms— one has to look at each thing differently.
How is ITC looking at Madhya Pradesh?
Madhya Pradesh is an important location for ITC's agricultural division. We had our first physical branch established here as far back as 1987. ITC today is, after FCI, the largest buyer of wheat in Madhya Pradesh. Seven distinct wheat varieties are procured from here itself. We have a procurement size of Rs 1,500 crore from here— wheat would be around Rs 1, 000 crore, soya would be around Rs 320 crore, paddy (rice) around Rs 80 crore and maize and pulses Rs 50 crore.
We have job work contractors in three locations in the state. One of our growth plans is procurement of medicinal and aromatic plants, which is right now in the lab stage with an investment of Rs 15 crore and around 150-200 farmers involved. If things go as per plan, by 2020 this would be a commercial project involving around 20,000 farmers over 20,000 acres dedicated to such plant cultivation.
Comments can be posted to RNB@asiaconverge.com