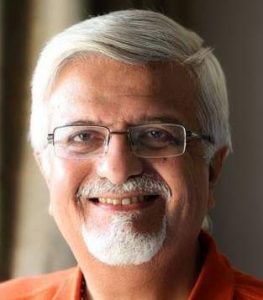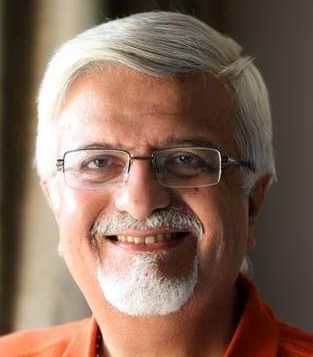 MARKET PERSPECTIVE
by
J Mulraj
Stockmarkets not deterred by storming of Capitol Hill
By J Mulraj – Jan 3 -9, 2021
It was reminiscent of Charles Dickens' A Tale of Two Cities: The distressing events of  Jan 6, when supporters of Donald Trump invaded Capitol Hill when both the US Congess and the Senate were meeting to declare the winner of the Presidential race,
It was the best of times (Covid vaccines developed),
It was the worst of times (new strain of Covid spreads faster);
It was the Spring of Hope ($ 2000 cheques per person),
It was the winter of despair (no, it wasn't. Only $ 600);
It was the epoch of belief (Make America Great Again),
It was the epoch of incredulity (unsustainable debt).
Like in every issue, there was a spin about the disgraceful event. Whilst the Dems claimed that the incursion into Capitol Hill was instigated by Trump (and they want to impeach him before his term ends on Jan 20), others claim that there were professional protestors, who were not Trump supporters, but hired to behave in this manner. Hence, we have two tales for one city.
For investors it is interesting that the invasion of Capitol Hill did not matter, the market closed higher, and in India, too. Over the week, the sensex rose 224 points to close at 48,093.
This is because, after Biden was confirmed as the next US President, the market expects more economic stimulus, starting with a $ 2000 payout/citizen, to fight Covid, instead of $ 600 so far approved. Trump had argued for the higher stimulus but the Senate had linked it to other issues. The Republicans are also worried about the impact of debt repayment caused by printing of  money. Money supply grew by $ 3 trillion (20%) in 2020, to $ 18.3 trillion.
Such an increase in money supply has implications on inflation, and thence on interest rates, which rise to combat rising inflation. Rising interest rates, in turn, make Fixed Income markets a bit more attractive than Equity markets. Thus far, consumer price inflation was kept in check due to a slew of reasons. Fracking technology, for example, had kept crude oil prices in check, hence petrol/diesel prices. Manufacture in China had kept product prices in check. The continuing trade war and tariffs imposed on Chinese goods would result in higher prices. But, for now, the market is looking to loose purse strings under the new Administration.
So long as drinks are on the house, the party continues!
But it's one thing to get high on free booze and another to get high on one's own achievements. That is what GOI ought to concentrate on.
For example, crypto currency Bitcoin has been the best asset class for investment. It was $ 7,300 at the start of 2020 and is, today, at $ 39,335, more than 5X! Yet our myopic bureaucrats are contemplating an 18% GST on bitcoin investment! They should realise that to drive to the future, they should look through the windshield not at the rear view mirror!
As the supply of fiat currencies rises, because Government's cannot stimulate economic growth without it, crypto currencies will gain greater acceptance. Russel Okung, an NFL star, with a $ 13 m. salary, has asked a part of it to be paid in Bitcoin! Lucky for him he is not subjected to the stupidity of bureaucrats who want to tax him GST at 18% on top of income tax!
Such bureaucratic pettiness resulted in the take over of Air India and its subsequent crash landing into bankruptcy. As this article in the scroll.in narrates, Air India, under JRD Tata was such a well run airline that it was admired and emulated by others. In 1955, two years after Air India was nationalised but still had all the quality systems in place, Chinese Premier Zhou Enlai wanted to travel for the first Non Aligned Nations meeting to Indonesia and, not having a long distance aircraft, had hired an Air India aircraft!
And this is what petty bureaucrats destroyed for their own whims. After decades of ineptitude, the GOI is trying to sell it, without an unrepayable debt burden taken to purchase an unviable number of aircraft, for reasons best known to decision makers. Not that Air India management and employees haven't tried; witness their admirable flights to evacuate Indians stranded abroad in Covid. But the forced and unviable purchase of aircraft, and the resultant merger with Indian Airlines, has killed what was once considered worthy of emulation.
Mr Nitin Gadkari has announced that Tesla Electric vehicles would be available in India probably in Q2 2021, although one would have to see the consumer price after payment of import duties. That is good news, to spur competition from domestic companies, and demand for it. The GOI should rapidly increase the charging station infrastructure as there are only about 250 charging stations all over India. There should also be some thinking about stability of pricing of electricity so that no state government can unreasonably hike the price after the cars are purchased, throwing the rationale for purchase out of the window. (Remember the bizarre proposal to levy 18% GST on bitcoin? Why can't Government policies be stable and long term?)
By the way, Tesla founder Elon Musk has just become the world's richest person, because he foresaw the future of transportation and worked successfully towards it.
India policy makers can, and should, too, work towards the future and encourage innovation and the learning of technologies for the 4th Industrial Revolution, such as AI, Robotics, IoT and Autonomous vehicles. Driving by looking in the rear view mirror, seeing the glories of the past, instead of the windshield, looking to the road to the future, is never a good idea.
The stockmaket shrugged off Jan 6 incident, and will shrug off others. If, however, we also did sensible, not foolish things, and prepared for the future, it would be a glorious one!
Picture source: Source: India Today
Comments can be posted to RNB@asiaconverge.com