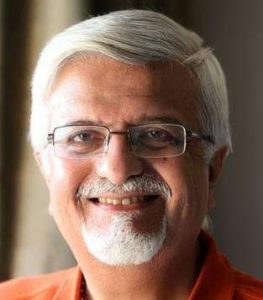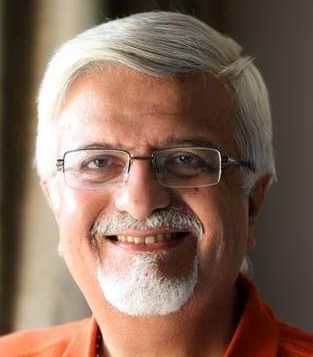 MARKET PERSPECTIVE
By J Mulraj
Aug 1-8, 2021
But politicians aren't smitten, and should
­­Barring a few countries, like Japan, politicians are loath to admit mistakes, and say they are sorry. They ought to, if only for the sake of clarity that the catharsis of the experience of a public apology provides.
It was, thus, heartening that the Government accepted its error in passing retrospective legislation in order to claim taxes from Vodafone, and from Cairn. A subsequent international arbitration proceeding by both of them went in their favour, and the GOI was faced with the ignominy of having some of its properties in Paris seized in order to enforce the arbitration award. GOI has, last week, promised not to pass any more retrospective amendments to laws.
This is, of course, not just the right thing to do, but also practical. There was a genuine risk of Vodafone-Idea ceasing operations, (Kumar Birla offered his stake, for free, to any company), because of the burden posed by an impossible definition of AGR (Adjusted Gross Revenue), and accepted by the Supreme Court.
Up until 1999 telecom companies, or telcos, used to pay a fixed fee to buy a license to use spectrum. The high cost of spectrum thus purchased resulted in affordable telecom costs to consumers and poor return on capital to the entrepreneurs. So the telcos and the Government agreed to move over to a revenue sharing regime. As a result of this switch, the telecom sector blossomed. Competition ensured that consumers got low costs (lowest in the world) for mobile telephony, the telcos made good returns on capital and the Government got far more revenue than from auctioning spectrum, because of the increased volume. In a country plagued with shortage of fixed line telephony services, under public sector duopoly, the telecom sector provided mobile telephony to hundreds of millions, at an affordable cost. This benefited them hugely. Fisherfolk, e.g. could use their mobile phones to decide which fish market was offering the best prices, and steer their boats there.
But bureaucrats don't like to see everyone happy. So they, myopically, changed the definition of AGR to include non-telecom revenue. For example, on the dividend income from any investment made from the surplus profits made, after telcos had paid the Government its revenue share. Or, if the telco had used profits to set up a telecom tower company, then AGR was extended to claim a bite of that, too.
In other words, the bureaucrats were killing the goose that laid the golden eggs. And, ironically, the Supreme Court agreed with the definition.
This burden of a share on AGR was financially untenable and would have resulted in reduced competition, rising telephony rates and would convert a sunrise sector, an examplar of the success of the 1991 economic liberalisation, into a sunset sector.
Besides that, the telcos had borrowed Rs 1.85 lac crores from banks, and a default by them would convert this into NPA, or non performing assets.
Winston Churchil had once said 'you can always count on the Americans to do the right thing, after they've tried everything else'. This comment is equally applicable to our bureaucracy.
So it is wonderful that GOI got the political backbone to admit the error of retrospective amendment, and has vowed not to make any more.
For, lets face it. India needs both capital and technology from foreign investors, who are not enamoured with countries that change goal posts. Its that simple.
In fact, there were other sectors that were considered poster-boys for the success of the 1991 economic liberalisation.
Civil aviation was another sector opened up to private competition, and it went off to a  flying start. Increased competition helped reduce fares and so convert a lot of rail travellers to take to the air. World class airlines sprung up like Jet, Indigo, Kingfisher, and budget ones like Go and Spice.  Improved connectivity benefits the economy, of course.
This sector, too, caught the green eye of the bureaucrat who don't like to see people happy. The sector succumbed, basically, for two reasons. One was unequal competition. State-owned airline, Air India, got equity infusions with each loss it made, essentially cost-free money to it, even as its competitors had to compete for, expensive, capital. Unequal competition can never be the basis for success in any industry. So this is another unfinished agenda for the Government in its cathartic journey – ensure that public sector companies give it a return on capital, within a stipulated time, failing which they should be privatised.
And, of course, it should be a genuine privatisation, not via another PSU (public sector unit) buying the Governments stake in it. That's a fake privatisation fooling only the Government.
The other factor was the imposition of a disproportionate tax burden on aviation fuel compared to other petro products. Fuel cost amounts to 35-50% of the operating cost of an airline.
Yet another element of economic catharsis to correct.
There are several PSUs which have performed well and have very good management. They should be left alone to manage themselves. The management should be left free to make economic and investment decisions. ONGC, an upstream company to discover oil, was directed to buy GOI stake in HPCL, a downstream company refining it, so that GOI could meet its divestment target, and not necessarily because it made economic sense. Similarly, LIC, an insurance company,  was ordered to buy GOI stake in IDBI, a failed bank.  It was IDBI, SBI and others which had lent money to Kingfisher against its 'brands value', a lending decision that defies logic. A brand has a value only if the business is making profits. It has zero value if the business has failed, as Kingfisher Airline did. So, essentially, lending against 'brand value' was a foolish decision. And LIC, known for being a successful insuraer, was asked to buy a stake in IDBI Bank!
The Government ought to review why the posterboys of the 1992 reforms went under, and why it went wrong in some decisions. No one makes correct decisions all the time, but the ability to spot wrong decisions, the willingness to admit it, privately or publicly, as desired, and the courage to course-correct, is what makes for good governance.
This flexibility of approach will be even more imperative in future, in which start ups will play a huge role. As these columns have been mentioning, the advent of the 4th Industrial Revolution technologies will create an upheaval in traditional jobs, and will create new ones. Startups are already playing a major role, and will be even more crucial.
In this video Mohandas Pai, the articulate former CFO of Infosys, explains the importance of start up ecosystem very well. Of the 55,000 start ups about 58 are unicorns (any startup that achieves a valuation of $ 1 b.) and have created around $ 350 b. of value and have provided 1.4 m. jobs.
A recent startup, Zomato, doubled from its listing price within 3 days!
Pai feels that by 2025 there would be 100,000 startups with about 150 unicorns and will employ 35 m. people and attract some $150-200b. of capital!
Government needs to ensure that the bureaucratic green eye does not turn on the startup eco system. Gopal Srinivasan, the Chairman and MD of TVS Capital Funds, opines that the market cap of Indias stock markets will touch $5 trillion by 2025 (BSE companies' m. cap is $ 3 b now) and of this $ 5 t. one billion dollars will be digital companies. So the start up system would play an important role in creating jobs, creating value, and adding to GDP.
This, of course, requires speedy decision making. Our judiciary needs to catch up. Last week, the Bombay High Court 'allowed' a suit filed by NSEL against defaulter NK Protein to be converted into a commercial suit, to ensure speedy disposal of the suit. This may sound encouraging, except that the NSEL scam broke 8 years ago, and any 'speediness' now sought would be small consolation to the thousands who have been defrauded. Unless judicial decisions are speeded, unless contracts are enforced, and unless Governments get bureaucrats to make logical and fast decisions, will India be truly prepared for the coming changes?
Last week the sensex rose 1698 points, to close at 54,277.
India's best growth came after the 1991 economic liberalisation when the whiff of fresh air energised Indian entrepreneurs stuck hitherto in the cobwebs of the license raj of rules and regulations.
We need more fresh air of economic reforms. If these come, the potential is great.
PS I love my readers, so am not going to say sorry for the column being too long
Picture Source: http://4.bp.blogspot.com/-6EFZInIdUz4/U8LMElpxMcI/AAAAAAAAAH4/sz2qSjT00gY/s1600/love+story.jpg
Comments can be posted to RNB@asiaconverge.com