China celebrates the 111th birth anniversary of Dr.Kotnis
Consul general Tang Guocai of the Consulate of the People's Republic of China in Mumbai attends the Online Event Commemorating the 111th Anniversary of the Birth of Dr. Kotnis and the 110th Anniversary of the Revolution of 1911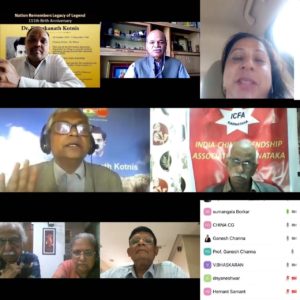 On October 10, on the occasion of the 111th anniversary of the birth of Dr.Kotnis, the Chinese Consulate in Mumbai and Dr. Kotnis Memorial Committee jointly organized an online commemoration event. Mr. V. Bhaskaran, Secretary General of ICFA, Prof. Vacant Shinde, President of Deccan University, Ms. Pallavi Saple, President of Sir JJ Group of Hospitals, Mr.Dnyaneshwar Mulay, former Ambassador of India,  Mr.Rajendra Jadhav, Founder of Kotnis Memorial Committee, Prof. Ganesh Channa, Professor of Sorapur University and guests from the medical, cultural, educational and business sectors attended the event.
Tang Guocai, Chinese Consul General in Mumbai,  highlight in his remarks two historical coincidences, two contemporary revelations and one correct choice. He said today marked the 111th anniversary of the birth of Dr.Kotnis and the 110th anniversary of the Revolution of 1911, which opens the prelude to China's national independence and liberation and is a milestone of the Great rejuvenation of the Chinese nation. The War of Resistance against Japanese Aggression was a crucial period of China's national liberation. Dr.Kotnis traveled thousands of miles to China and devoted himself to the great war against colonial aggression. He was an internationalist fighter who walking in the right historical direction.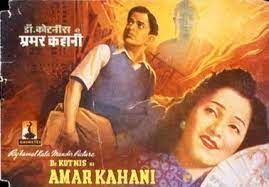 Tang pointed out Dr. Kotnis' spirit brought about two revelations. Firstly, the global fight against colonial handover and western hegemony is not over. Colonial handover still exists in both China and India. However, the two great ancient civilizations have the wisdom to uproot the problems and stride forward together. Furthermore, national rejuvenation of China and India has bright prospects and great potential. This year marks the 100th anniversary of the founding of the CPC as well as the outset of 14th Five-Year Plan and the Long-Range Objectives Through the Year 2035. India also launches its Vision 2030 this year. For China, national reunification will and must be realized. The Taiwan Question, left over by Japanese colonial aggression, is sure to be solved in the pursuit of the great rejuvenation of the Chinese nation.
Tang stressed that the Dr. Kotnis' spirit and thousand-year friendly exchanges between China and India taught us deeper understanding and mutual trust is the only right way to develop the bilateral relationship. In China, Dr Kotnis met like-minded friends and found life goal. From a historic and extensive perspective, our two great civilizations have interacted just as two brothers for thousands of years.  Dr. Kotnis' spirit will live forever!No one can divide, break or disrupt our national rejuvenation!
Dr. Kotnis' niece Sumangala Borkar and other family members shared Dr. Kotnis' studies, social activities in early years and experience in China, feeling proud of Dr. Kotnis' heroic spirit. Indian participants deeply cherished Dr. Kotnis, saying he is a great monument and bond of India-China friendship. They highlighted deeper understanding and cooperation between India and China and were committed to friendship between the two peoples and the cause of India-China friendship.
Comments can be posted to RNB@asiaconverge.com