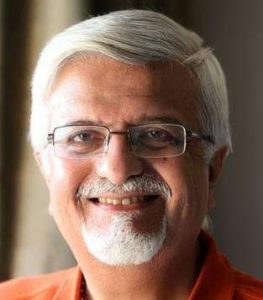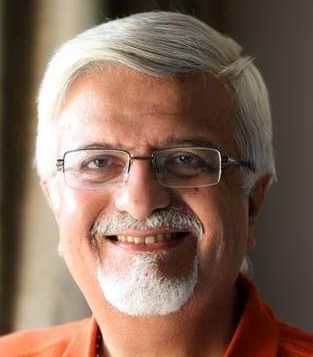 INVESTMENT PERSPECTIVE
By J Mulraj
Oct 10-16, 2021
Do we truly believe in free markets?
In 1953 the then Government of India took over Air India from Tatas, for Rs 2.8 crores. Initially, the Government allowed JRD Tata to chair the airline. He was hands on in his management, even though the group  no longer owned it, and Air India gained a well deserved reputation for service. After JRD was unceremoniously relieved of the Chairmanship, seemingly out of petulance, the airline started its decline, and much later, when Praful Patel was the Civil Aviation Minister, made an overly ambitious, debt financed, expansion of fleet that proved to be unviable. To try and conceal its wrong decision, GOI did a shotgun wedding of Air India (the international carrier) with Indian Airlines (the domestic carrier) which, with differing cultures and work ethics, was slated to fail. It did.
According to this article l, in the past ten years, GOI has spent over ₹150,000 crores on the airline, basically pouring taxpayer money into a black hole.
It finally sold most of the Airline (excluding some companies including one for servicing of planes) to the Tata group, for an enterprise value of ₹18,000 crores! So the amount of ₹ 2.8 crores paid to Tatas in1953, returned to GOI, the payer, 68 years later, at a compound annual rate of 14.5%! And after GOI spent over ₹ 1.5 lac crores in the past ten years! Imagine what good the GOI could have done. Consider how Warren Buffett has become one of the worlds wealthiest, by compounding his money at a rate of 20% annually.
Surely the Government should do a thorough review, a case study, of the monumentally foolish decision to take over Air India.
As Winston Churchill stated, those who don't learn the lessons of history are doomed to repeat it!
Unless a review is done, and the bureaucracy learns, and internalises the learning, we will continue to repeat the mistakes.
If one player in an industry gets a continuing stream of tax payer money, essentially at no cost, and continues losing money, it vitiates the industry. A significant part of the reason private airlines like Jet and Kingfisher went under was because they had, as all players in a free market need to, fund their losses, at a cost!
This is the biggest takeaway of the Air India sale! A level playing field! An airline, just like an airplane, needs a level field to take off!!
Banks were nationalised in 1969 and textile mills in 1974. Both achieved some things, such as a spread of branch network to rural areas, which would have taken much longer had they not been taken over.  Today the Public Sector Banks (PSBs) are saddled with non performing loans, arising out of 'directed lending'. Heads of banks are 'instructed' to lend to political cronies, some infamous ones have flown off to other countries to escape repayment. Have we learnt from this? Will the polity find a way to put an end to such directed lending? Will we learn from the historical errors or are we doomed to repeat the mistakes?
Did the learning from takeover of private bank help prevent the collapse of a co operative sector bank, Punjab & Maharashtra Cooperative (PMC) Bank, in 2019? No! Depositors of the bank are suffering, and likely to lose a chunk of their life savings. But the Polity does not care!
Bank deposits are insured only up to ₹5 lacs! However, salaries and perks of MPs, who have capped bank deposit insurance, are periodically reviewed and hiked!
It's an Animal Farm!
The textile mills, though acquired, never became profitable and ultimately the sale of their prized assets, land, enabled the Government to settle off labour claims.
So, will Government, before a future take over of a failed business, think about whether it is really necessary to do so, judging by its past experiences, of mismanaging airlines, banks, textile mills et al, and waste taxpayer money, or whether it's worthwhile allowing the business to fail?
At a recent meeting in USA, FM, Nirmala Sitaraman, highlighted to institutional investors, the significant reforms that GOI has taken, inviting them to invest more, through both FDI and FPI. These include the National Monetisation Pipeline, the National Infrastructure Pipeline, the setting up of an International Finance Centre at GIFT City, Gujarat, and others. The first two are actually an admission that past takeovers of businesses haven't worked. Government should restrict itself to setting up businesses requiring huge investments that private sector may be unwilling to risk (perhaps a fab plant to manufacture computer chips? It had set up a company decades ago, which was sadly allowed to fade out).
But our belief in the efficacy of free markets is nebulous. Government is the wise use of power granted by the electorate, but the adjective is often ignored.
Because of mis-allocation of resources in pursuit of such exploits, taking over of industries without having the ability to correct and improve them, India is short of resources where sorely needed.
Thus, india ranks a miserable 101/116 countries  in the Global Hunger Index, shameful, and 71/139 in World Justice Project's Rule of Law Index, equally shameful. A major reason is corruption, which, despite lofty promises to eradicate, continues to run rampant, with India scoring 86/180 countries.
Our belief in free markets is low, as in the rule of law.
It had, in the Vodafone case, wrongly sought to collect capital gains on the sale of assets in India from the buyer (Vodafone) instead of from the Hong Kong based   seller (Hutchison) even though the law, then, allowed for an offshore transaction to avoid it. In order to enforce its claim, it amended the law retrospectively, subsequently losing the legal battle in the Supreme Court and in international arbitration.
Instead of accepting the verdict gracefully, GOI, last week, notified rules to 'settle' disputes! Hang on for a sec! You 'settle' a dispute before a judgement. And you honour a judgement, after it is made.
In the rules, GOI offers to return the money it seized to enforce the retrospective claim, but without interest, and only on withdrawal of all cases against it. Perhaps the next ranking in  Rule of Law Index may reflect such bureaucratic myopia.
Last week the Sensex gained 1,246 points to close at 61,305.
India's large, and young, population, plus GOI policies to attract FDI, such as the Production Linked Incentive scheme which is helping some Companies relocate away from China, to reduce the vulnerability of global supply chains, is helping propel India's GDP growth.
A study by rating agency CARE, based on IMF data, shows that India's growth in 2021-22 will, at 8.5%, be the highest, even as China's growth slips to 5.6%. Recognising this, Indian stock markets hit a new high.
If we also recognise the folly of our past mistakes, and the need to enforce a rule of law, if we also act against the corrupt and investigate the Evidence provided in the Pandora papers, if we also protect investors from scams, Ponzi schemes and failed banks, equally and not selectively, if we also strengthen our judiciary and cut the backlog of cases which make justice a farce, imagine the kind of growth we could achieve!
THAT is a matter of good governance, which has been promised.
Picture source: https://www.biography.com/political-figure/winston-churchill
Comments can be posted to RNB@asiaconverge.com