Legal formats for common folk through legalformatsIndia.com

Finally, common folk who do not know how to handle simple legal formats — wills, legal otices, contracts — can now get them for a small token payment from www.legalformatsIndia.com
You can now get professional and affordable legal formats through just one click of your mouse.
LegalFormatsIndia.com brings your desired legal format to your computer, mobile or tablet in a matter of minutes.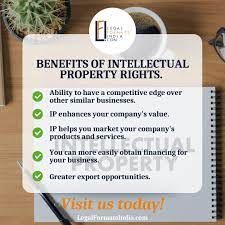 Solution provider: Are you having trouble drafting? Are you unable to find reliable formats for legal documents? In the present circumstances, access to traditional libraries, books and commentaries has been severely restricted. Legalformatsindia.com brings to you 500 + legal forms and precedents carefully prepared by legal professionals.
Legal Formats India.com (LFI) aims to provide reliable and complete legal forms and precedents (non-litigation and litigation) prepared by legal experts and professionals, in an easy and economical manner. LFI makes drafting simpler, faster and affordable.
The vast nature of Indian laws and their respective adjudicatory forums have ensured that practice of the law is an extremely complicated affair. Persons who are not a part of the legal profession are often apprehensive of approaching lawyers for the fear of high costs. At LFI, whether you are a legal practitioner or member of the public, there are documents for everyone.
How It Works
You can use our search bar and categories section to select your desired documents. Upon adding them to your cart and checking out, you will be able to easily download them in word format. All our documents have a limited preview which you can view before you purchase the documents. You will also receive a link to download your purchased document through the provided e-mail address. Your dashboard will also allow you to download your purchased documents.
Key Features of LegalformatsIndia.com
Comprehensive and user-friendly Search Bar
LFI provides a powerful search bar that will use your keywords and display all relevant results on your screen. If you are unsure of the category your document falls into, then our search bar will make that process easy for you.
 2. Extensive Categories
Its wide range of categories and sub-categories ensure that most possible areas of the law are covered for both lawyers and laypersons.
Easy-to-use Dashboard
Once you have purchased your document through your registered account, you can download your document twice within 24 hours through our dashboard. LFI accounts can be made by registering for free on our website. You can keep track of all your purchases and downloads from the dashboard.
Articles
LFI also has an articles section, which will keep you regularly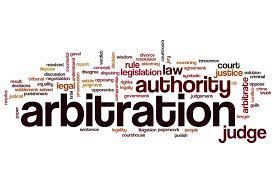 updated on the current legal news and events. LFI's purpose is also to encourage advocates and law students to share their legal knowledge and research through the platform.
Low Cost and Easy User Interface
LFI's pay per download model allows you to purchase the individual formats of your choice in any easy and affordable manner. Our preview feature ensures that you narrow down on the document that suits your needs,
Are you still not convinced to try LegalFormatsIndia.com? Try our sample documents and see for yourself. You can also preview all documents sold on Legal Formats India.
If you have any questions, you can email the service providers as customercare@legalformatsindia.com
Comments can be posted to RNB@asiaconverge.com