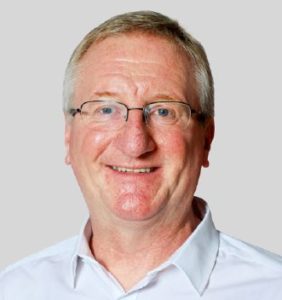 Hello,
As we move towards a more connected world where we all depend on each other, it's more important than ever to focus on  stainability in all that we do. We are proud to present our Sustainability Report covering the years 2020 and 2021. Click here for the pdf report   QX Corporate Sustainability Report 2021-2
By building a sustainable business, we want to foster a positive social and environmental impact across everything we do. We are proud of our work so far, but we also know more still needs to be done. In this report, we are happy to share our progress in the past two years across the focus areas of the United Nations' Sustainable Development Goals (SDG's), including reducing world hunger, changing the lives of disabled people, focusing on fostering a diverse and inclusive workplace, helping to build thriving communities, and providing educational support to underprivileged children.
At no time was it more evident than in 2020 with the start of the COVID-19 pandemic of how connected we all are and the impact we have on each other. QX's capacity to be agile and innovative combined with our deep industry domain expertise enabled us to promptly address the new challenges faced by the company and our clients. Ensuring business continuity for our clients and focusing on the health and safety of our employees were the two main aspects guiding every choice we made. Our capability to deliver continual services throughout the crisis and have transparent, frequent communication with both clients and employees is one of the main reasons we were able to stay resilient. While this report will focus on our sustainability efforts through 2020 and 2021, it's also crucial to know the efforts made by the entire organisation to get through the pandemic safely.
As we move forward in this new world with new ways of working, how we become successful is as important as the success itself. Our PRECISE Core Values guide us on how we work and continue to be applied in everything we do.
We've also recognised the importance of mental health and its role when it comes to stress.
To address this, we have partnered with 1to1help, India's leading Employee Assistance Program (EAP) to minimise the stigma around mental health and provide team members a safe place to speak with qualified professionals and get any help they require.
An area that we are constantly working on is inclusivity. QX is a place where everyone is welcomed and encouraged to be themselves without the fear of being judged. A primary aspect of our inclusivity agenda is to increase the percentage of women team members in the company. At QX, women now make up 36% of the workforce. This may not seem substantial however, the numbers have been increasing ever  year, which means we are progressing in the right direction.
Corporate Sustainability is a continuous process, and we commit to taking an approach that is
genuine, meaningful, and with the intention to do good in the world. We want to thank our team members from all over the world, our clients, stakeholders and everyone who continues to support us and help us build a sustainable future where we can all live safely and happily.
FRANK ROBINSON
Group Chief Executive Officer
Comments can be posted to RNB@asiaconverge.com