http://www.freepressjournal.in/business/adar-poonawalla-ceo-serum-institute-of-india-need-to-examine-potential-of-vaccines-to-address-health-issues/1306747
Adar Poonawala – riding the vaccines market globally
— By  | Jun 29, 2018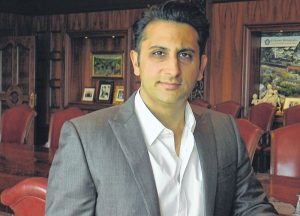 The Serum Institute of India, part of the Cyrus Poonawalla group, is a key global player in the vaccine space. From being seen as a mass market player with a basic portfolio, the company now aims to broaden its service offering and tap developed markets with patented offerings. The CEO of the group, Adar C Poonawalla discusses his strategy as well as other group initiatives in a chat with Pankaj Joshi and R N Bhaskar.
Edited Excerpts:
What was the purpose of getting into the vaccine business and how has it played out for you?
We are the largest producer worldwide of vaccines and dosages since three years now. When my father started this business 50 years ago, his purpose was to address the issues of shortages. The focus then was affordable vaccines, for affordable healthcare. Even today, many nations, including India, are struggling to achieve this.
Breeding of horses is a family business, which my grandfather initiated. My father had the idea of generating serum and building a portfolio of vaccines (including anti-venom, tetanus and others) from this business of horses. The racing stable we have kept was a key factor that helped us get into the science of vaccines.
Our main markets are South America, Africa, India and other Asian nations – the developing countries in short. For these countries, healthcare is vital and affordable healthcare even more so. These are medically underserved markets which other big global players have walked away from, on economic considerations. According to the market requirements, our pricing is tailored as most of our vaccines are below USD 1. We did around 1.3 billion dosages in the previous financial year and our turnover was in the range of USD 0.75 billion, which underlines my point. Vaccines are crucial for India too – today annual population growth of the world is 130 million and India contributes 25-30 million to that figure.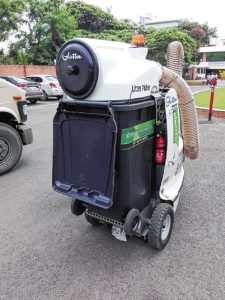 Is your growth plan more of the same, or do you have a broader footprint in mind?
We definitely aim for a wider portfolio and broader presence. Our product pipeline now has some vaccines which we have patented and aim to patent. Over the next two-three years, our plan is to enter the US and European markets with launches. To that end, beyond our two facilities in Pune, we have invested around Euro 400 million towards acquisition of capacities in the Czech Republic and Holland. We have likewise invested in capex of around Rs 2,500-3,000 crore in our domestic manufacturing facilities, primarily to get to the required compliance levels of the US and European markets.
Coming to the pipeline, we are developing a bladder cancer vaccine, and a women-focussed cervical cancer vaccine. Child-focussed products in our pipeline include pneumonic vaccine and a dengue product, which would be a monoclonal product. Other monoclonal products include a rabies vaccine which we have developed in partnership with the MIT and launched very recently. Monoclonal products are different in that they seek to stop the progress and then neutralise the virus, whereas vaccines are preventive in nature. One more product we are focussed on is an injectable polio vaccine, which is now critical for developing nations since the oral polio vaccine is pretty much phased out. After two-three years with clearances in place, we aim to be the largest injectable polio vaccine player globally.
I have been involved in operations since around 14 years, and took over as CEO since 2011. Today our pipeline is around 12 products, and we plan to launch three more in 2020 and two more in 2022. You must understand that this is a formidable portfolio. Investment to get a vaccine across different stages and market-ready is anywhere between USD 20-30 million and takes three-five years. This does not include the investment in manufacturing capacities. After all this, you get to know if your product is accepted and is making money. Entry barriers in this business are quite high.
What is the vaccine industry like in India? Is there an association?
India has around 8-10 people in the vaccine space, of which three-four are serious players. We have recently formed an association, which would formally get launched in the next two weeks. The Vaccine Manufacturers Association of India aims to be the contact point for the industry with the government, the medical fraternity and the public at large. We have to examine the potential of vaccines to address health issues at a greater level.
Can you elaborate on your 'Clean City Initiative'?
The project is aimed at waste management of Pune City and is much more than just a CSR initiative, it is a passion. We are covering only half the city currently, despite having spent five times the CSR budget. Till date total capex and opex spend has gone to Rs 100 crore and our monthly opex is Rs 2.5 crore. The activity pattern is varied – the actual waste pick-ups, the investment in the assets for the same (170 trucks and machines), even education and public awareness on waste issues like wet dry segregation and so on. As of date, public support for our activity is huge and we get requests from areas which are not being covered right now. As of now there is nothing of methanation in our activity. Methanation by definition needs a lot of land and we have not got that from the government as of now.
We believe that in general, waste management is a government responsibility that must be shared through private participation. The latter brings in technology and time-efficient work methods. Another thing is that ultimately the end-product of waste management should be conversion to energy. India today has access to Swedish technology for waste-to-energy conversion, so that part is settled. Now what is required is a self-sustainable financial model which would incentivise private participation. My strong pride at being Indian takes a hit when I come from abroad and see filth in the surroundings. India has so much to offer to the world and I do not want foreigners to get a distorted image of the country.
What is the group's manpower strength across different activities?
The Serum Institute has around 5,500 people in Pune and a further 600 across the European facilities. The Clean City initiative employs around 350-400. We have a foundation, with a workforce of around 100 people, which works on providing clean drinking water, running a non-profit 65-bed hospital and six schools in rural Maharashtra.
What are other growth plans at the group level?
We are in the process of initiating an NBFC business— aimed at both business and individual lending. We are also looking at creation of an online payments platform. We had evaluated some acquisition options, but ultimately decided to create one ourselves. Such a business would see our surplus funds deployed profitably. The starting corpus is being finalised – probably in the range of Rs 100 crore. We believe this space has much potential and we could scale up the activity in two years to around Rs 2,000-3,000 crore.
Comments can be posted to RNB@asiaconverge.com