Today Laxmi has become a responsible daughter of the family.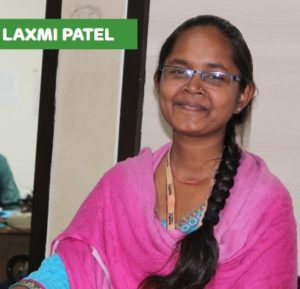 Laxmi Patel is a 21-year-old employee of G.K. General Hospital. She confidently handles an OPD section of the hospital with the utmost responsibility and integrity. Her father was the sole earner of her family, meaning she had to make a lot of sacrifices while growing up.
Laxmi got the lucky chance during the mobilisation activities of the ASDC team in Bhuj. After getting the details of the General Duty Assistant course and training, she enrolled for the course without giving it a second thought. She studied rigorously and completed the course in three months. She underwent theory and practical sessions and did OJT (on job training) at G.K. General Hospital. She was so good in her work that she immediately got a job offer upon clearing the exam.
Her trainer, Mr. Gopal, said that she was very regular in class and passed the examination with good scores. She was nervous on the first day of OJT but her excitement soon took over. She is well-recognised in the hospital due to her enthusiasm.
Today, she is earning Rs. 10,000 per month and has become a responsible daughter of the family.
Comments can be posted to RNB@asiaconverge.com